Unbeatable Location
Our Taghazout surf camp is right on Hash Point, literally five yards from the water's edge right in the center of Taghazout!
Great Company
Whether you are traveling as a single, or a couple, or part of a big group, our surf camp is a friendly open place to meet lots of great other guests.
Happiness Guaranteed
We are so confident that you'll have a great trip, that if you are unhappy you can just let us know what wasn't 100% great and we'll give you a refund whilst you are staying with us.
PLANNING YOUR MOROCCO SURF HOLIDAY
We take away all the stress of planning a surf holiday in Morocco and ensure you surf some of Morocco's best waves.
We believe that a surf holiday should be a real experience too. This is why the majority of our staff are local folk from Taghazout and the neighbouring villages.
So if you are looking to come out to Taghazout for a week of surfing, yoga, or you are thinking of becoming a surf instructor, check out the packages below:
Surf School Package
Perfect for beginners
7 nights accommodation

5 days of surf lessons

5 days board hire

5 days wetsuit hire

7 hearty camp dinners

Airport transfers
Surf & Yoga Package
Learn to surf & unwind at end of the day
7 nights accommodation

5 days of surf lessons

5 days board hire

5 days wetsuit hire

5 sunset yoga sessions

7 hearty camp dinners

Airport transfers
Experienced Surfer Package
Surf guiding to best spots in the area
5 days of surf guiding

Buffet breaky

Packed lunch at the spot

Surf the best spots in the Taghazout region

Flights to and from Morocco
Not Staying For A Week?
Want a bespoke holiday package specifically made for you surf holiday in Morocco? Check out our prices page for more information on what it will cost to build up your own bespoke package and how to book it in!
Don't Just Take Our Word For It!
"Surf Berbere, Rachid, Imad and all the crew, thank you so much for the most amazing week. We didn't quite know what to expect as none of us had ever been surfing before, but we all got up on our first day and by the end of the week we were all catching green waves.
We had an amazing time and can't wait to come back!"
"A wonderful long weekend spent a Surf Berbere. The team are very welcoming and the surf instructors were very enthusiastic and patient. We were staying in the back bunk that sleeps 8, and this worked perfectly for us. The shower in the bathroom proving quite small with access under the stairs, but still good pressure and hot. The terrace where you can chill after a days surfing, socialise and eat supper was spectacular with impressive views and a great vibe. Taghazout as a town is still rustic and can be slightly dirty. Having said this it really was a brilliant trip and we are already planning a return trip in the new year. "
"Stayed at Surf Berbere with a group of friends and had a lovely time. Favorite bits were the food (great breakfast at the cafe and dinner was always delicious and a good time on the terrace), surfing lessons (most of us were first time surfers and the instructors were great! everyone got up in the end!) and a day trip to paradise valley (great swimming spot and ended with a yummy tagine lunch).
If you have a group this is a great place to stay and people can do their own thing during the day whether it is surfing, yoga, lounging on the terrace, etc. Then in the evenings it is always a good time to meet back up for dinner on the terrace and see hear what everyone was up to for the day. "
Photos From The Taghazout Surf Camp
There are lots of other surf camps in the Taghazout area, but none can come close to us in terms of location and people!
Our surf camp is right on Hash Point, our yoga studio is a stunning open air space, and our cafe opens up onto beautiful wooden decking that has views right up to Anchor Point.
Here are just a few photos from around the camp and the cafe, as you can see, we are right on Hash Point, your next surf is literally just 5 meters away!
Frequently Asked Questions
What Is The Best Airport To Fly To?
Agadir Al Massira airport is our nearest airport (Agadir only has one airport for international travel, so sometimes it is just called Agadir Airport).
To see who flies to us, just check skyscanner, it will show up the cheapest options for getting to us.
Here are the journey times from our nearest airports:
Agadir Airport: 55 minutes drive
Marrakech Airport: 3 hours and 30 minutes drive
Essaouira Airport: 2 hours and 30 minutes drive
We can do taxi pickups from all of these airports, rates below:
Agadir Airport: 300dhs (roughly £22)
Marrakech Airport: 1200dhs (roughly £85)
Essaouira Airport: 700dhs (roughly £50)
If you'd like us to organise your pickup, just enter in the flight info when making a booking.
We share the cost of the trip between everyone coming in on the same flight, so if you are coming in on the easyjet flight to Agadir, then often the airport transfer will be just £5 – £10.
How Many People Will Be Staying When I Am There?
It obviously varies each week, but normally we have anywhere between 15 and 30 people staying with us. It is a really nice mix of good surfers and lots of beginners. We have set up the camp to be really friendly and welcoming with communal meals and lots of communal spaces so people naturally talk to each other. So if you are a complete beginner or a solo traveller you will feel very welcome with us.
Is There A Minimum Stay?
Most of our guests stay for a week on one of our packages, however, if you want to stay for a shorter trip, we can build you up a bespoke package. We have a min stay 3 nights (we want everyone to give surfing and us a proper try).
What Is The Refund / Cancellation Policy?
If you are able to give us as much notice as possible we'll always try and use your deposit towards a later surf trip with us.
In the case that you are cancelling your holiday, the 20% deposit payment is non-refundable. To see our full terms and conditions, click here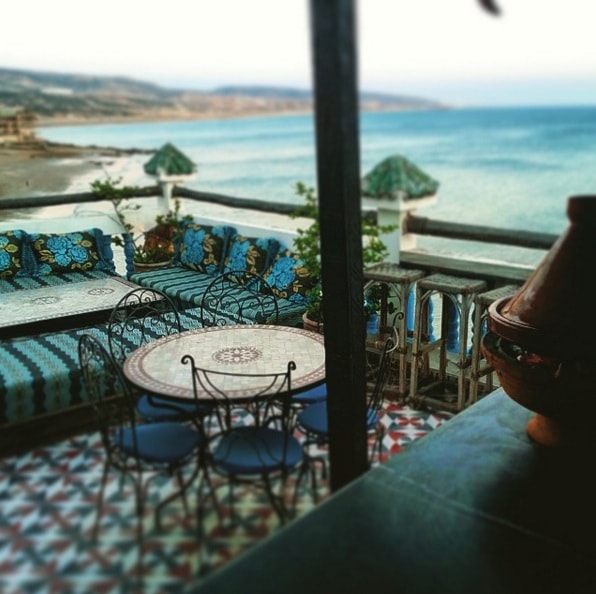 Keep In Touch
We post regularly on instagram, facebook and twitter!
Don't Be Shy
If we didn't quite answer all of your questions, feel free to drop us a message anytime, there is no question too silly! We'll try our hardest to reply within 12 hours (sometimes it is just minutes) and we're very friendly.