UNIVERSITY SURF CLUB TRIPS
Epic Surf Trips For Your Surf Club, Just £180 Per Person
University Surf Club Trips To Taghazout, Morocco
We take the hassle out of organising large group surf trips out to Morocco! Taghazout is the surf capital of Morocco and we are based in the heart of it, right on the ocean front.
We are not about the race to the bottom. We are here to give you and your club the most amazing surf trip ever. This means that we give the exec committee the most ridiculously cool apartment in Taghazout to stay in (literally the nicest apartment in Taghazout), we'll give you guys a hire car so you can get up for the early sessions.
Then for your club members, we'll treat them like they are royalty when they are with us. We'll organise parties for you, we'll party with you, we'll get you in and out of Agadir for a night out, and that is not to mention doing the thing we do every day, which is get our guests to amazing surf and give them the best surf lessons of their lives.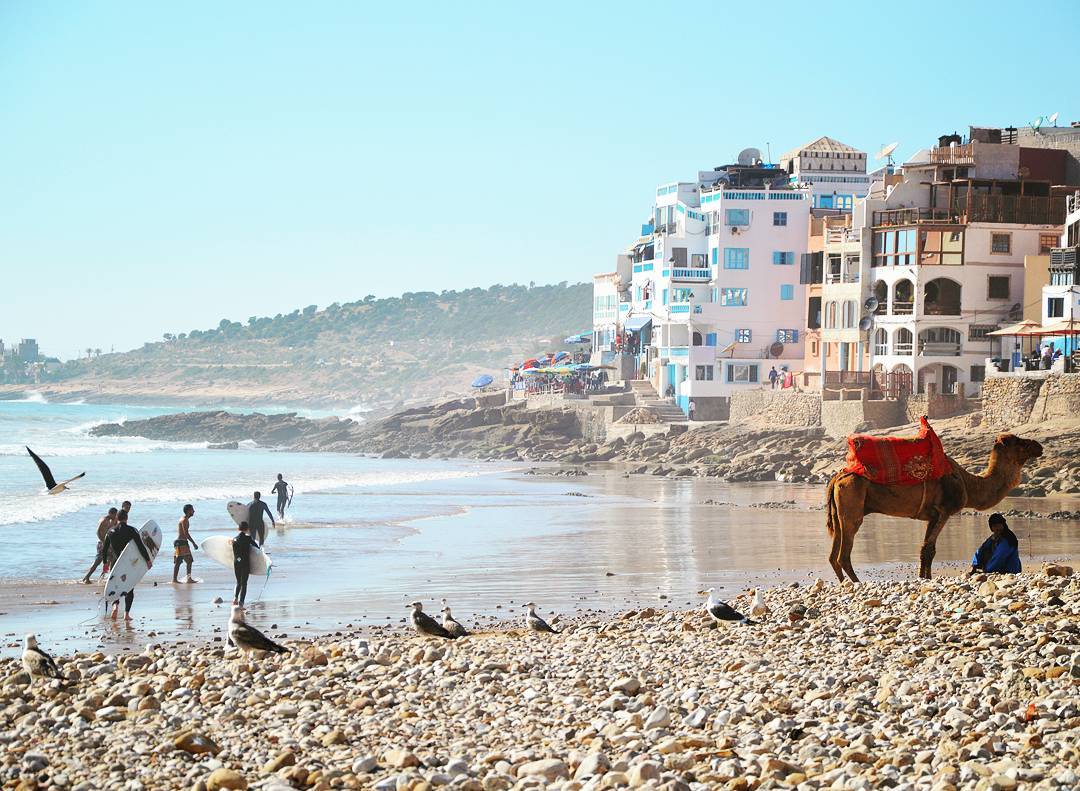 Our Surf Club Packages
We have an incredible deal starting at just £180pppw for bed 3 meals beach drop off and airport transfers if you can bring out at least 15 people. If you can get more people to come, then we can add in more flexibility and throw in some extras. The best thing to do is to get in touch with us so we can tailor our offering for you.
Book Out The Whole Surf Camp
If you can bring out 20 then we can give you the whole camp just to yourselves to rule for the week! Don't worry if you need to go over that then it's not a problem – we've got the Bouad House and budget Taghazout apartments 20 metres behind the camp for any overflow. The biggest group we've had in to date is Bath uni with a staggering 82 student surfers!
We have various packages, ranging from the basic accommodation only package, through to an all inclusive package that has lessons, kit hire, parties, day trips and everything your surf club could need.
Dates For Your Club's Trip
We don't have set arrival dates with the surf camp, but in general we find that Saturday to Saturday trips work best as that ties in with people's other commitments, plus the main airlines (easyjet and ryanair) fly in on these days.
Capacity – How Big Can You Go?
Our surf camp building has capacity for 26 people, but we also have the Bouad building and adjacent apartments meaning that we can easily go up to 80 people. The largest uni groups we have had are Exeter and Newcastle uni surf clubs, that both brought out over 80 people!
Perks & Parties!
Uni Surf Club trips are meant to be epic, so we are keen to help make it so! First up, if you are part of the exec we'll offer you amazing accommodation (think pimp apartments / double rooms), we can also throw in a hire car for the experienced surfers to head up and down the coast in (and do booze runs with). Then we can also organise a couple of parties for you, either on our roof terrace, local bars, or the nightclubs of Agadir, just let us know what you want us to do and we can make it happen!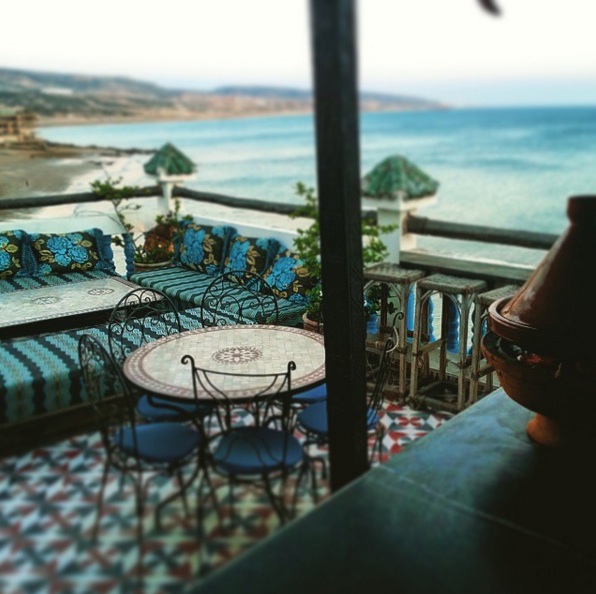 University Surf Clubs To Have Stayed At Our Taghazout Surf Camp Over The Years
Exeter
Manchester Met
Durham
University of Manchester
University of Bristol
Leeds
St Andrews
Bristol UE
University of East Anglia
Newcastle Uni
Cambridge
Bath
Dublin
Sussex
Warwick
Cork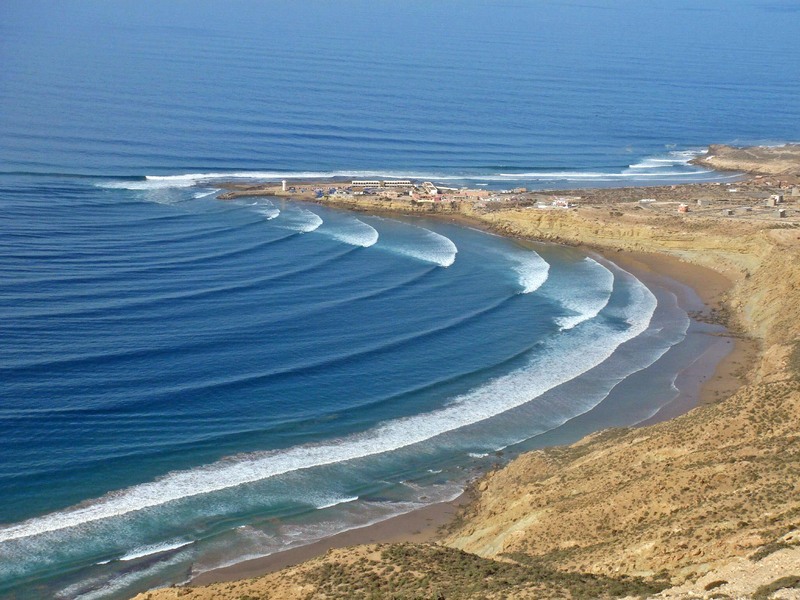 Immesouane
When the swell is right, we'll try and get you up to Immesouane, home to one of the longest right hand waves in the world! Immesoaune is a beautiful fishing town with a stunning backdrop of mountains and cliffs. It is an absolute favourite of our guests and we try and get up there as often as we can. We head off nice and early in the morning, have a morning session surfing, then hit up the fish market for locally caught catch of the day. This is then grilled up to be served with some fries and salads. We normally have time for another session in the afternoon before hitting the road back to Taghazout.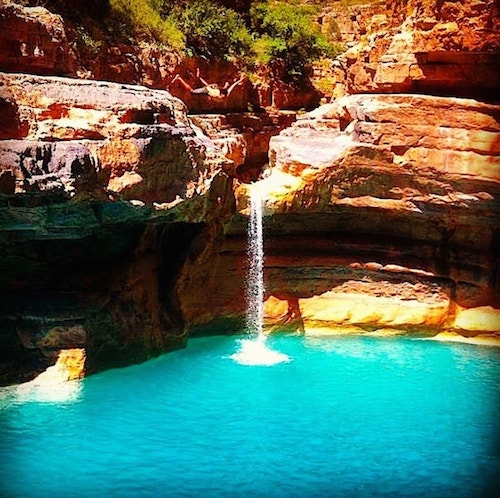 Paradise Valley
Once a week we try and take a group off to Paradise Valley. It is a 45 min drive to the mountains behind Aourir. Once we have parked up, we do a 15 minute walk into the valley where you come across a series of lush rock pools in a beautiful oasis. Normally we have a tajine up there, cooking whilst we are off swimming and doing the rock jumps. Then on the way back we stop off at an argan cooperative where the local ladies show you how the oil and creams are all made!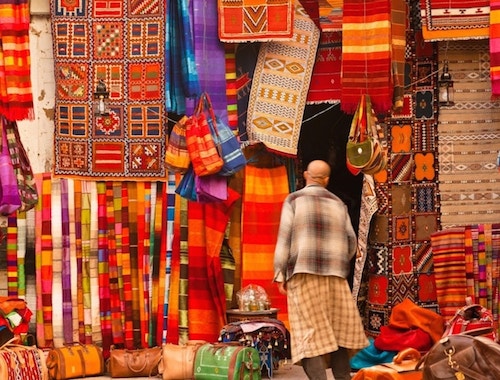 Agadir Souk
This is what we'd describe as an entry level souk. Charming, easy going and no hassle, but with all the same moroccan artifacts that we were hoping to find. If you ask the hosts, we can easily organise a group to head in to Agadir for an afternoon of wandering round the souk where you can get your last minute presents for the family back home, or just look longingly at stunning moroccan lamps that will in no way work in your house back in England!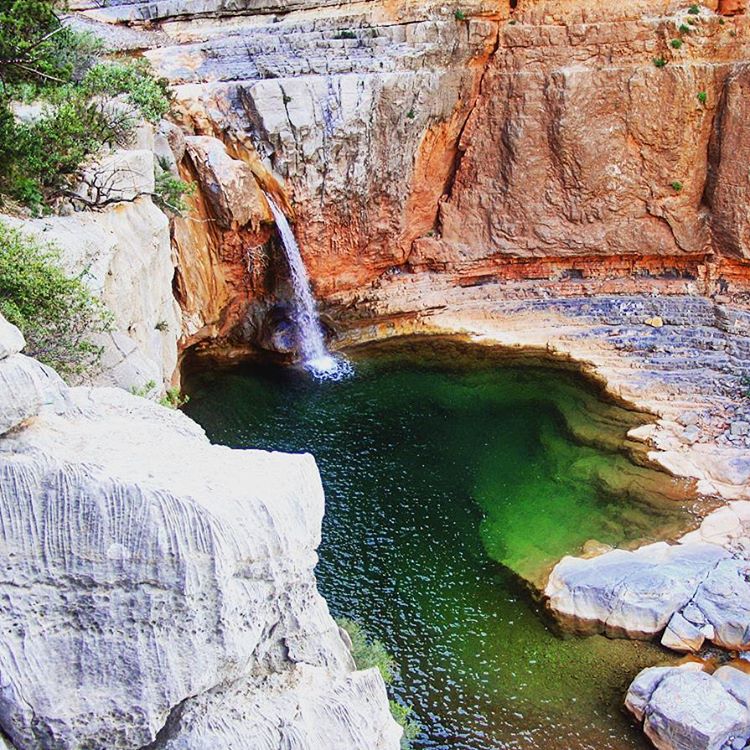 Day Trips & Extras Explained
Day trips, massages, and beach rides are not normally included in our packages, but we are more than happy to organise them for you. The standard University Group package has 5 days of surfing, this means you'll have a day off and potentially if you have an evening departure flight, another half day to fill at least.
So with this in mind, we have some great extra activities that you can do. We have the paradise valley trip for just 200dhs all in, the Immesouane day trip is 200dhs. If you fancy heading to the Agadir souk, we can organise for you to go in for just 100dhs, for all of these trips we need a minimum of 3 people to be keen to go otherwise we'll need to charge a bit extra.
Other things you can try out are camel riding, horse riding on the beach, or if you are a bit tired or fancy a bit of relaxation we can book you in for a massage (300dhs for an hour), or just come and join a yoga session for just 100dhs in time for sunset.
We'll Even Sponsor Your Surf Club
That's right, if you bring your surf club out to stay with us, we'll sponsor your surf club right away. This money can get you going straight up with some flyers, hoodys, t-shirts, ready to sign up new freshers to the surf camp and promote the surf clubs trips (not just the one to Morocco, but also your other trips). All that we ask in return is that you stick our logo on the back of the hoody and maybe bring one or two out for us if they are going spare!
James, Tudor and the team, thank you so much for helping us organise the week! The whole surf club had the most amazing time and we are already planning on coming back next year. I've already spoken with the club captain for next year and we're definitely in. Can't thank you guys enough for organising such a great time, it was super easy from our end to get it all together and we couldn't have asked for more.
Guys, couldn't fault it, we had the most amazing time! Everyone loved the place, the surf instructors were awesome, Hamza and the team looked after us so well. The food was delicious, thanks so much for the drinks on the first night. The whole trip was awesome. Thank you so much for helping us organise it all, hopefully we'll be coming back next year!

Which Airport To Fly To?
Our nearest airport is Agadir airport, just 55 minutes drive away. If your club can only get flights to Essaouira or Marrakech airports, or they work out much cheaper, we can easily organise the transfers from these airports!
Think This Might Be A Great Trip For Your Surf Club?
All you need to do is drop us a quick message saying roughly how many people you think might be able to make it out to stay with us in Morocco and rough dates, we'll get back to you in 12 hours (max) and send you through the best offer we can make! Simples!