TAGHAZOUT SURF GUIDING EXPERIENCE
If you are an experienced surfer looking to surf the best waves in Taghazout, bringing your own board and wetsuit, then this is the package for you. We have thrown in everything you need: a bunk bed, a local surf guide, breakfast and packed lunches. We haven't put you down for any kit hire, any evening meals or any yoga, but you are of course welcome to add these on to your package.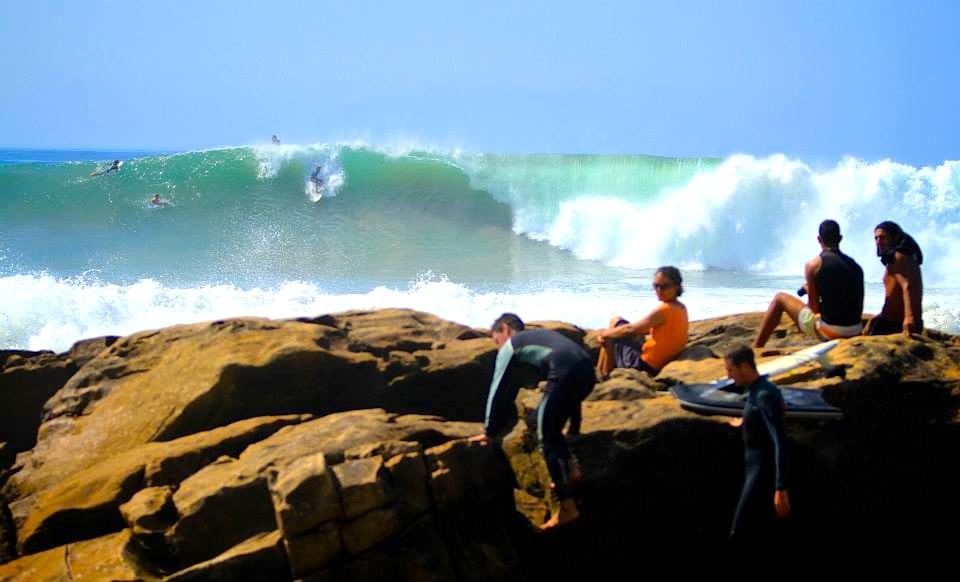 Surf Guiding
Our surf guides are all local guys that have surfed the area for years. With us, surf guiding is no different to having a lesson, you will have a surf instructor with you for the whole day, he will get in the water with you showing you how and where to get in to the spot. He will take waves with you (not instead of you) and he will show you how to get out.
He is also your safety net, trying to make sure that you come back in one piece. Although for that to work, you do need to listen.
Taghazout Surf Camp Accommodation
Stay On Hash Point With Sea Views Up To Anchors
Book our Experienced Surfer Package and you'll be staying at our Taghazout surf camp, which is based right on Hash Point. Whilst Hash Point may not be the world's greatest wave, it is still a good fun ride and the rock off point is literally 5 meters from our front door.
Just 10 minutes walk up the road you have Anchor point, so doing your morning spot check is pretty easy. In fact, Hash Point got its name because all the locals that were too lazy to bother walking up to Anchors for a surf used to sit on Hash Point and get smoked up.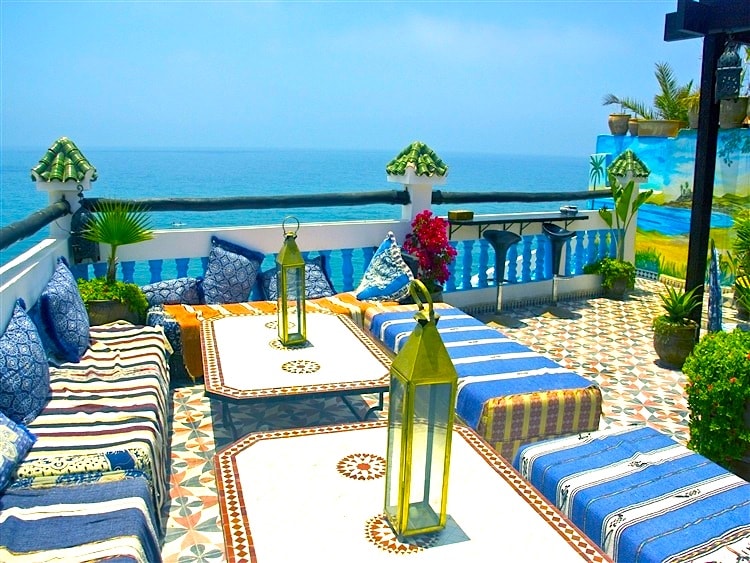 What's Included In The

Experienced Surfer Package
GBP

270

per person per week
This is an amazing package for all experienced surfers wanting to get taken to perfect waves from 9am in the morning through to 5pm in the evening (and sometimes longer). You get a bed, you get your breaky, a packed lunch whilst out surfing. Oh, and you get guiding from one of the areas best local surfers to all the best breaks for the conditions that day.
• 7 nights accommodation in our Taghazout surf camp.
• 5 days surf guiding
• 5 days packed lunches
• Seafront cafe buffet breaky
Not Included
– Flights
– Airport Transfers
– Kit hire
Whilst the airport transfers are not included, what we do is split the fare between everyone coming in on the same flight. So for the 55 min ride, the max you will pay is £25 (300dhs, which is the standard fare determined by the local government), but if you come in on a popular flight, you can split the cost with up to 7 other people.
If you need to hire kit, this is very easy, we have whole range of short boards and wetsuits, you can just add it in to the package as an extra when doing the booking form.
If you are coming as a group, let us know and we can include the airport transfers with your package.
Book Your Morocco Surf Trip Now
Just click BOOK NOW to check availability and book in!
Check Out Our Surf Holiday Packages
Not 100% sure if you fancy this package, then why not see what other options we offer!
VIEW PACKAGES & PRICES