Physio Flow Yoga & Their Taghazout Surf & Yoga Retreat
Running A Yoga Retreat Abroad Is Never An Easy Task... Or Can It Be?
Stunning ocean views from the yoga studio, perfect waves, vibrant souks, beaming sunshine and the tastiest vegetable tagines! For a second year running, the Surf Berbere team helped us to run a truly magical experience for our Physio Flow Yoga and Surf Retreat.
From the first sunrise vinyasa practice listening to the sound of the waves, to our final evening restorative session with the sun shining down warming our souls, the retreat was filled with so many wonderful moments. Our rooftop yoga shala was really something special!
We just loved the spectacular uninterrupted views of the ocean and the meditative sound of the waves.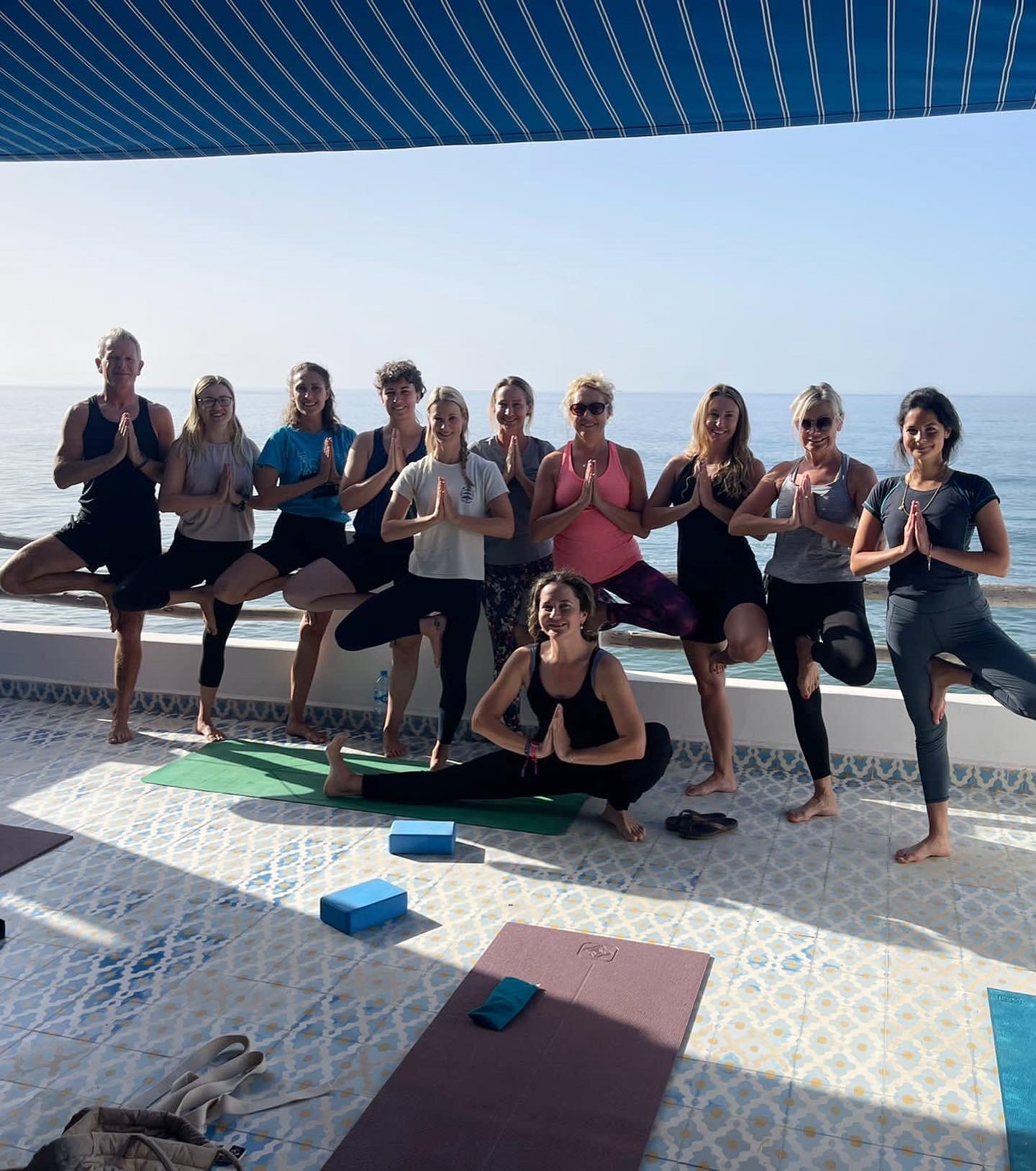 We enjoyed a delicious buffet breakfast on the rocks at Café Berbere each morning, where the staff catered extremely well with our dietary requirements. Our chef, Mourad, provided the delicious evening cuisine and always did so with a smile, conversing with us about our day and ensuring the group was fully looked after. One of my favourite moments was our first group surf lesson with instructor, Mohammed. We sang along to upbeat surf tunes on the drive to the beach and his enthusiasm, and passion for surfing, really shone through. We knew we were in safe hands with his fantastic wave selection and knowledge of the local surf spots. A highlight of the week was visiting Paradise Plage for a sunset surf session with candles lit up on the beach as we shared stories and fond memories of the week.
The staff could not have worked harder to ensure we were fully looked after, from the first moment of booking, the communication was clear, detailed and helpful. We had the pleasure of Achraf and Fider welcoming us to the yoga shala every day, organising day excursions and offering advice on places to visit. The accommodation was always clean and comfortable with incredible ocean views.
We cannot wait to visit again and recommend Surf Berbere to anyone that is looking to organise a similar retreat. Thank you to James and his wonderful team.
Sarah and Physio Flow.
If you are thinking you'd like to join Sarah and her team for a fantastic week of surf and yoga, please click here to find out more (on her upcoming Morocco yoga retreats, but also other retreats planned over Europe): https://www.physioflow.co.uk/retreats-events