Lush weather, great team, good times!
In the blazing sunshine Thorny led his band of merry gappies from Taghazout beach for a quick paddle round to Panoramas to start their week of assessments.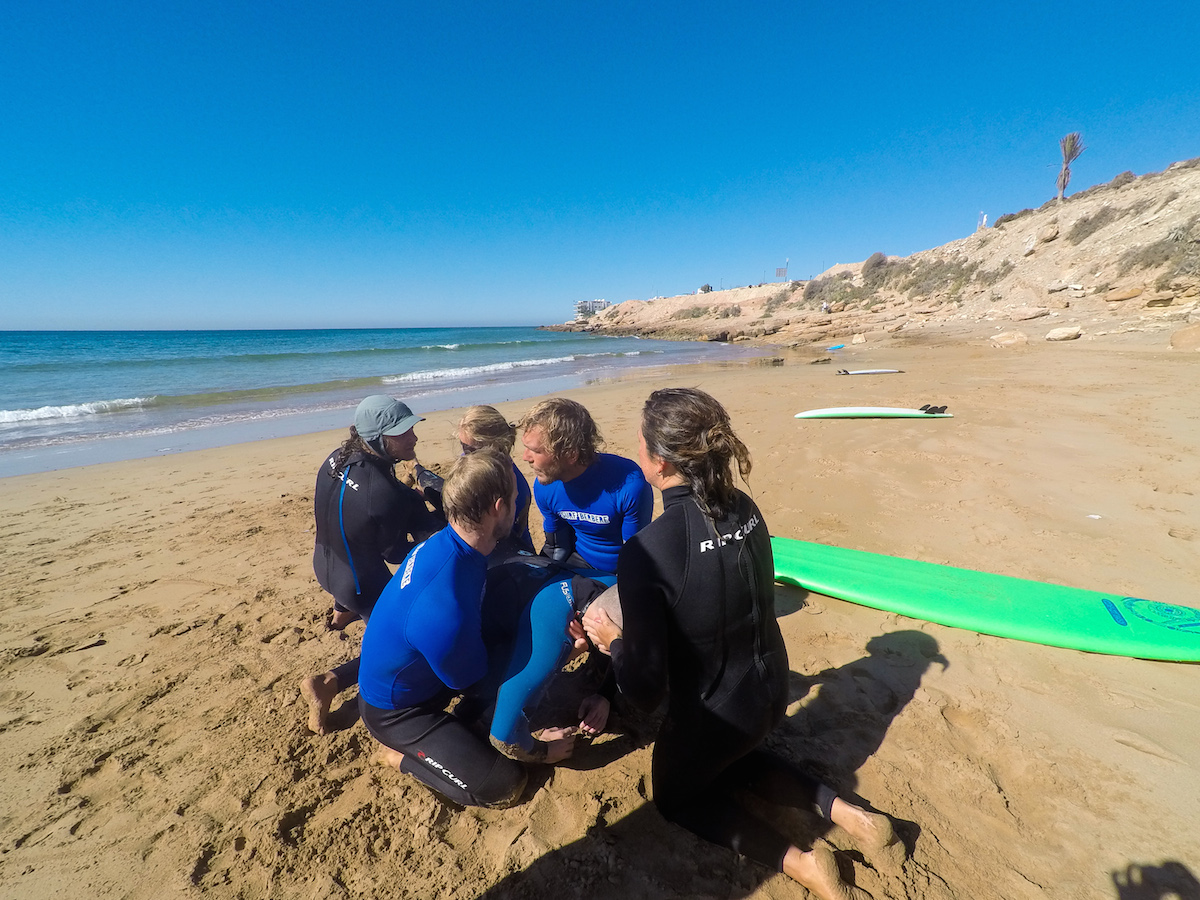 10 Weeks Of Learning!
This week builds up as the big all important week in the course as it is the result of these few days that determine whether the guys get their piece of paper saying they are a qualified surf coach or not. However, what they don't always realise is that by living and breathing surf for the last 10 weeks, the hard work has already been done.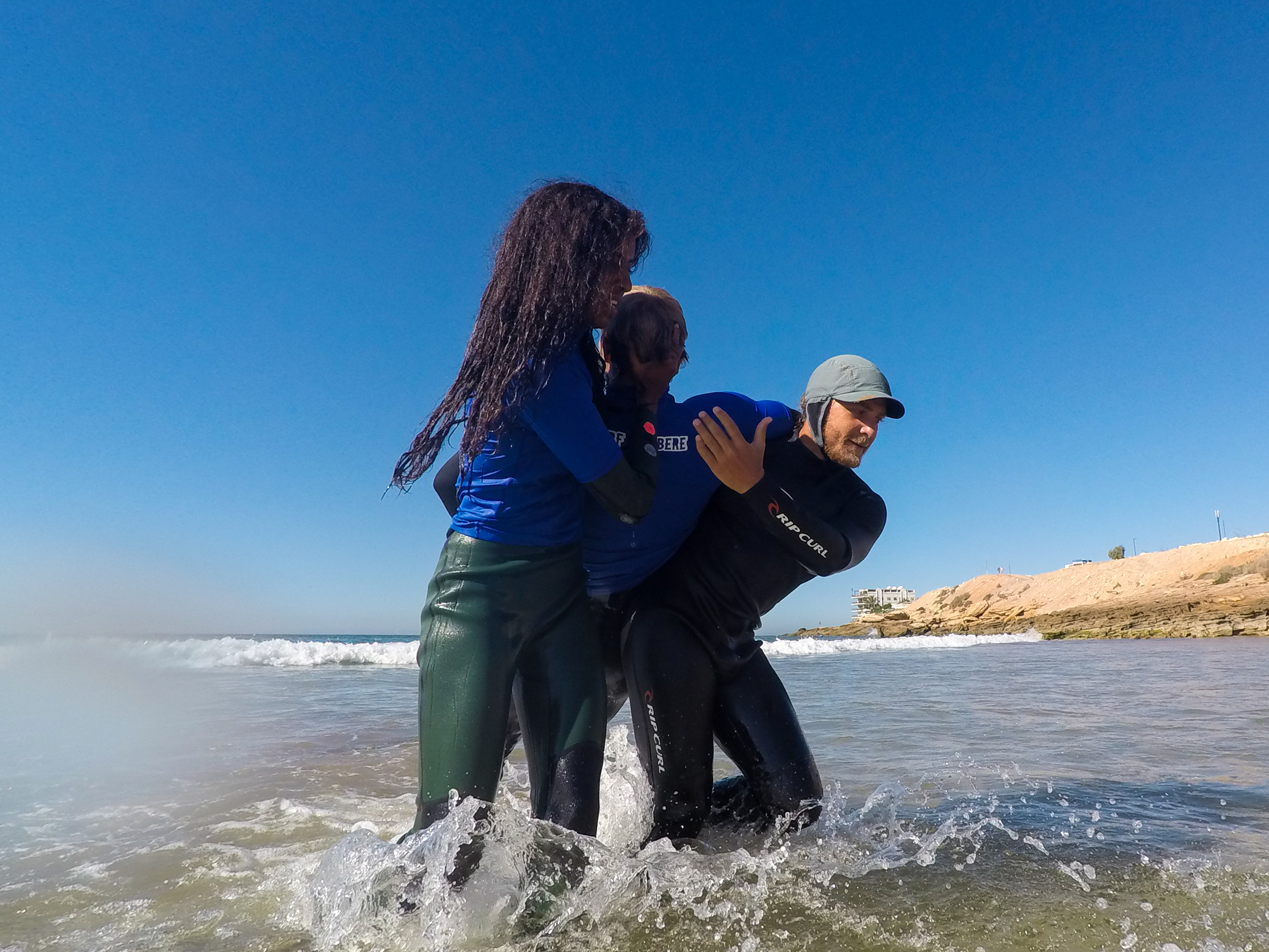 I Can Hear You, But Are You Listening
This week is in fact a merry old time showing off how receptive they now are to ideas that Wail and Maik have been telling them about for the last 10 weeks.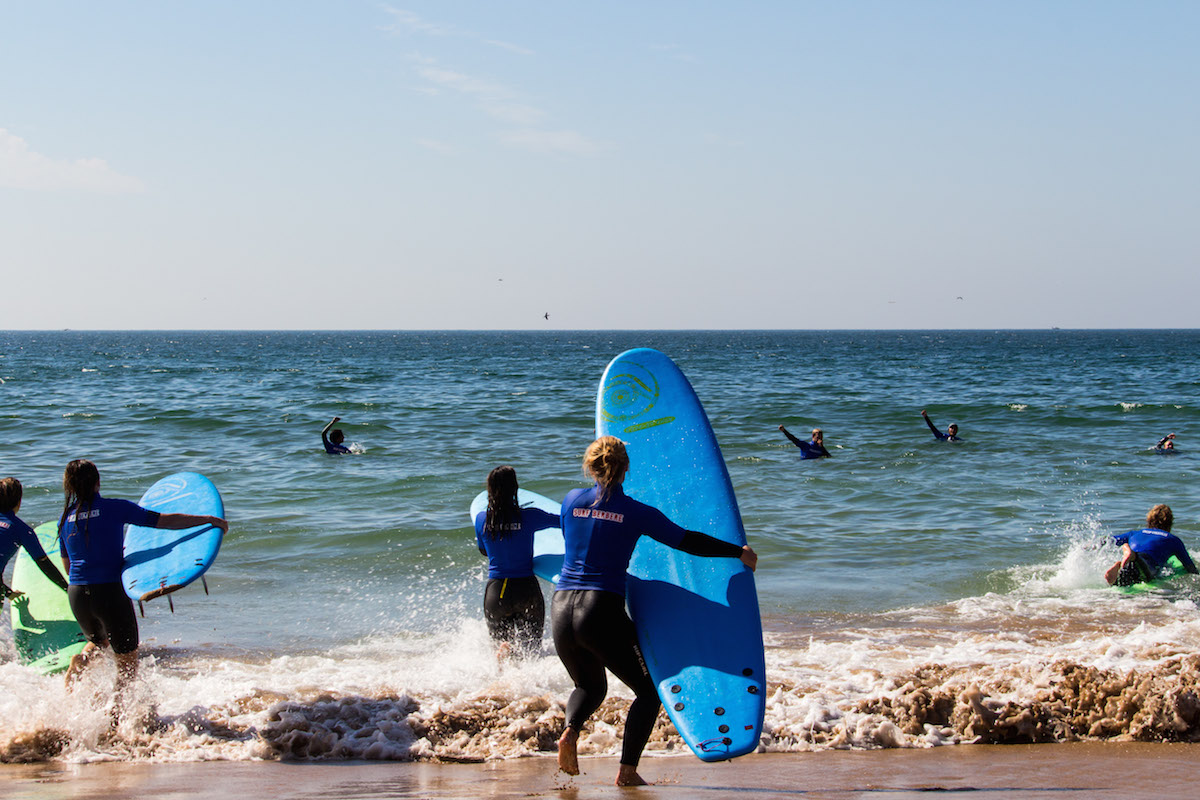 First Aid, oh and Lifesaving
Today's session was about showing them the basics of first aid, life rescue and what to with serious injuries.
Don't worry, Wail isn't terminally injured, he's just very very good at being a deadweight!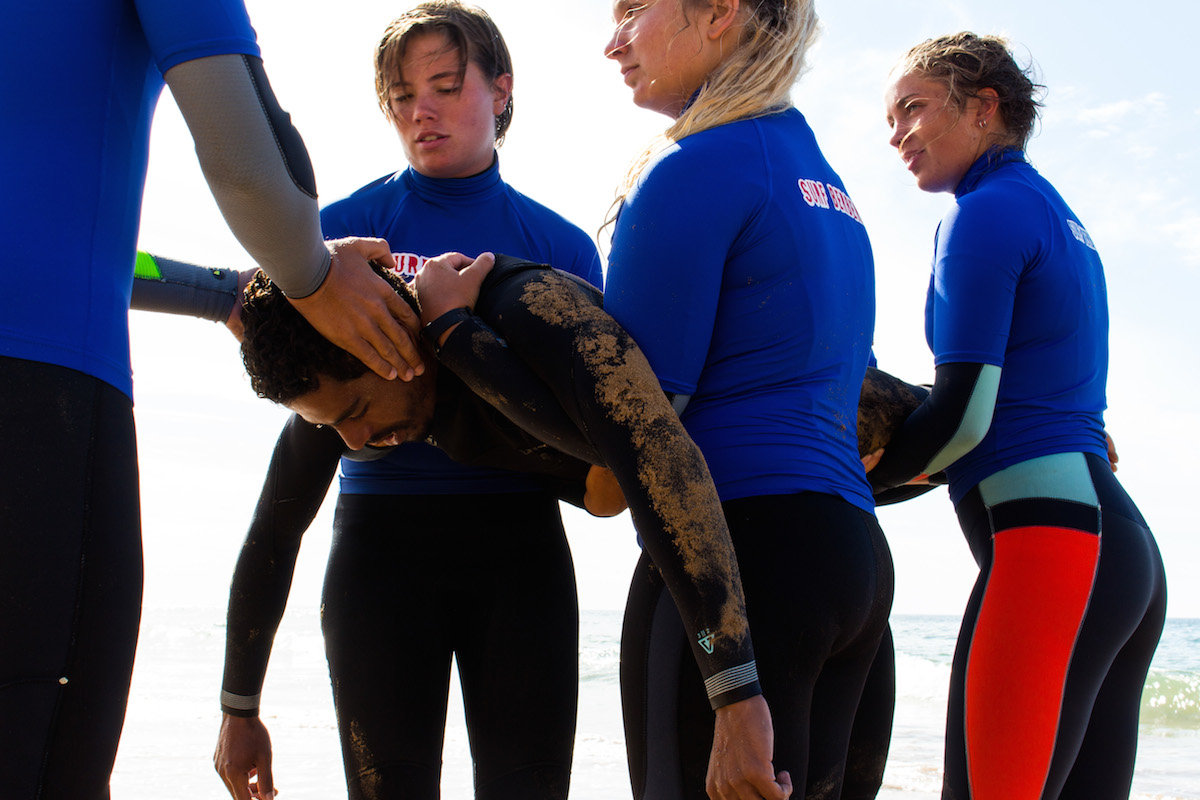 Big Thanks To Our Assessors
Huge thanks to Thorny and Keida for a great day training up the guys. Let's hope the surf assessments go as well.
Think You Fancy Some Of This?
Our Jan 2017 course is already sold out, but we still have spaces for the September 2017 course, so if you think you might like a change in career or a year out, why not become a surf instructor like these guys in just 12 weeks!