The Gappies Camel Ride Their Way To The Desert
Sometimes riding side saddle on a camel is cool...
Three wonderful months are over. And the time has come to say goodbye. Goodbye to foreigners, who became friends. Goodbye to a country that many of us have not visited before.
Taghazout has become our home for the last months and leaving it, all our new friends and the waves behind, is hard. Some of us will return home, to freezing winter temperatures, some of us will continue their journey and will explore new territories. With a surf instructor license in the pocket our doors are open for a life full of surfing, full of waves, full of people, who share the same passion.
But before our journey continues, we had to do one more thing in Morocco: A visit to the desert. Four days ago a bus full of ocean lovers made its way to Marrakesh, the red city. We explored the Medina, chilled on the rooftop of our huge hostel, Equity Point and some of us had a small taste of Marrakesh's crazy nightlife.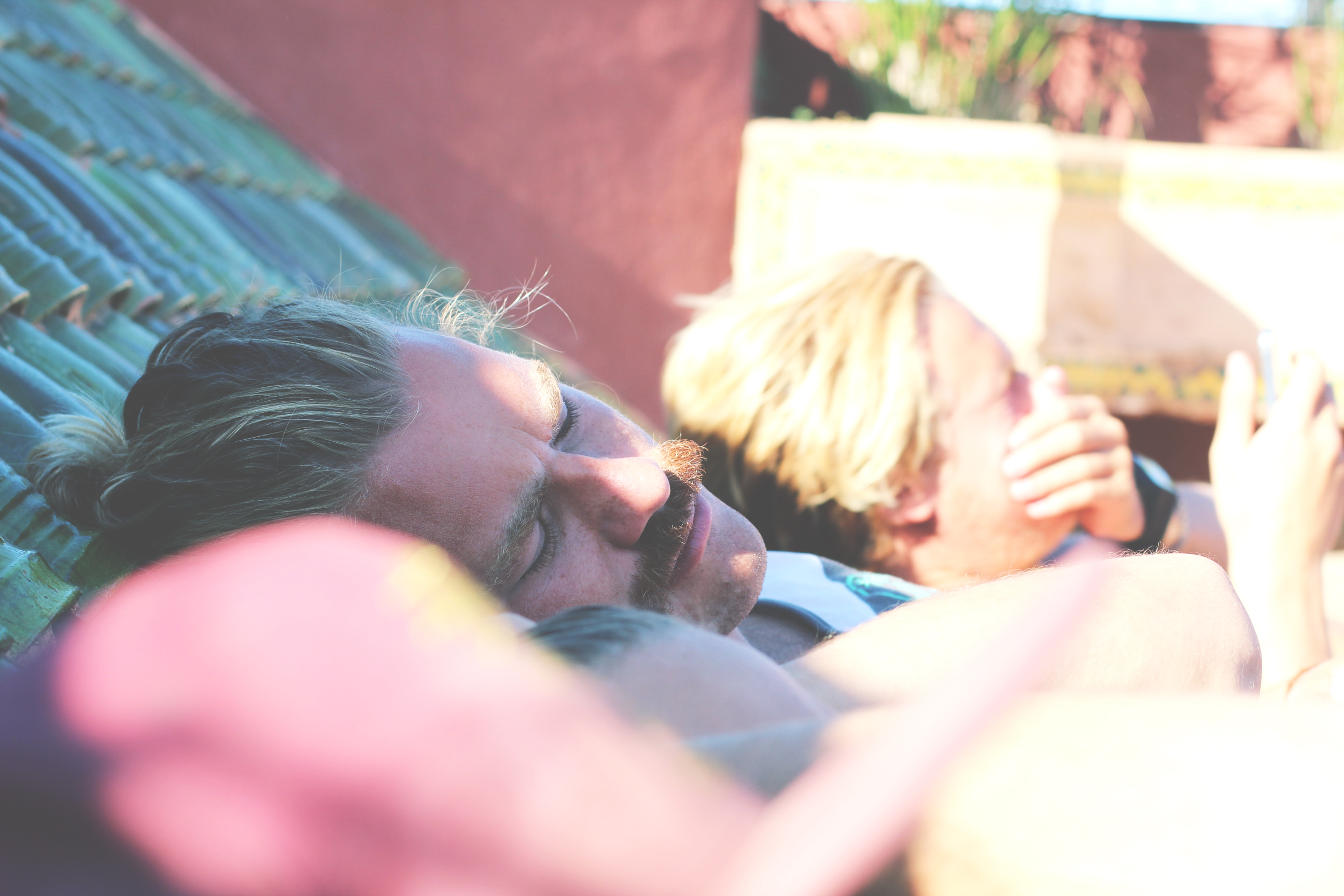 The next morning we left Marrakesh as soon as tingly rays of sunshine rose above the red roofs of Marrakesh. A long drive filled with happy 80ies music brought us to our first stop, Quarzazate, the city of movie stars. …This is the city that is famous for the shooting of Gladiator and bits of the Bourne Identity among other classics. Basically anything that Ridley Scott ever did with a bit of the middle east featuring in it.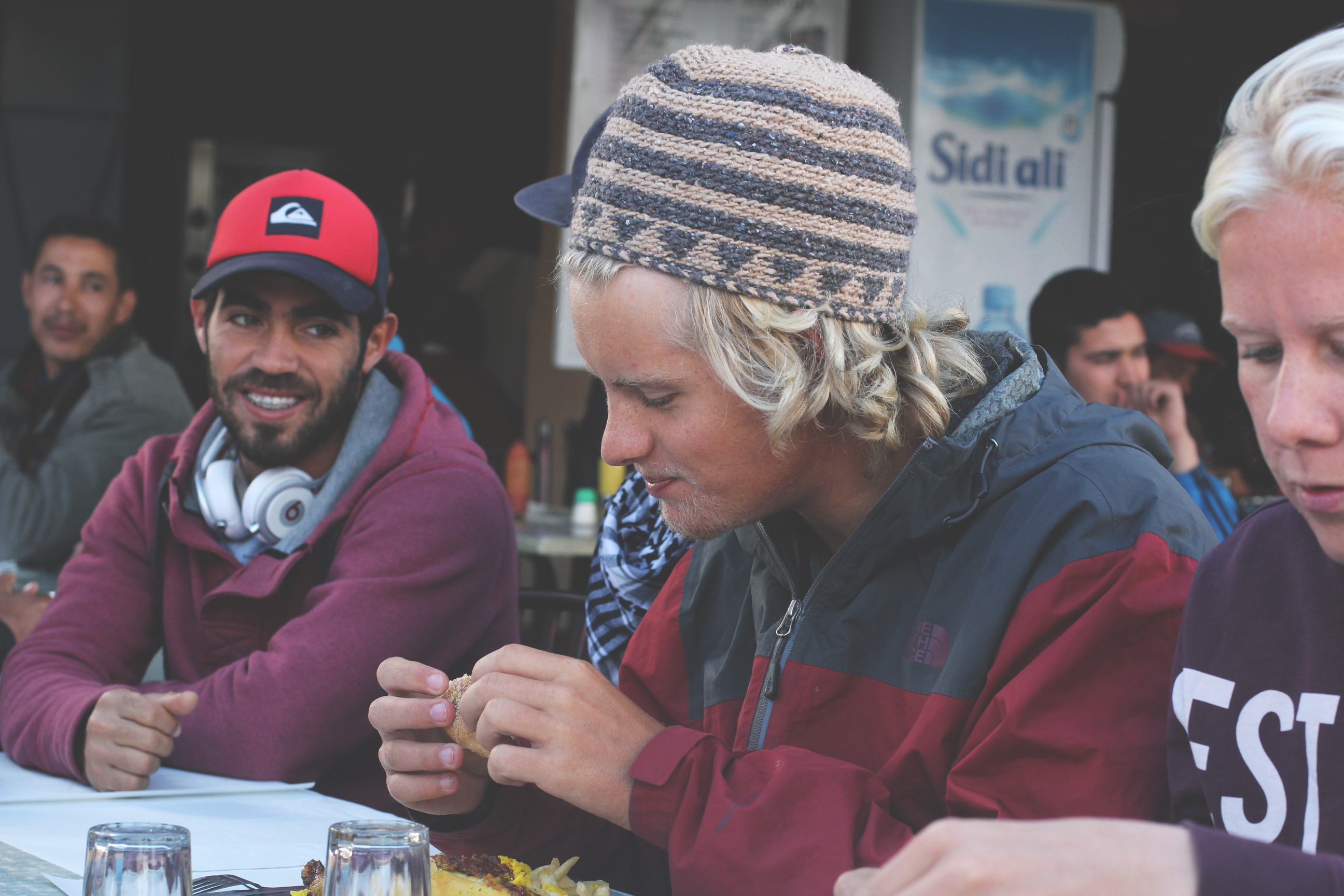 Another couple of hours and a scenic drive through the Atlas mountains brought us to our last stop.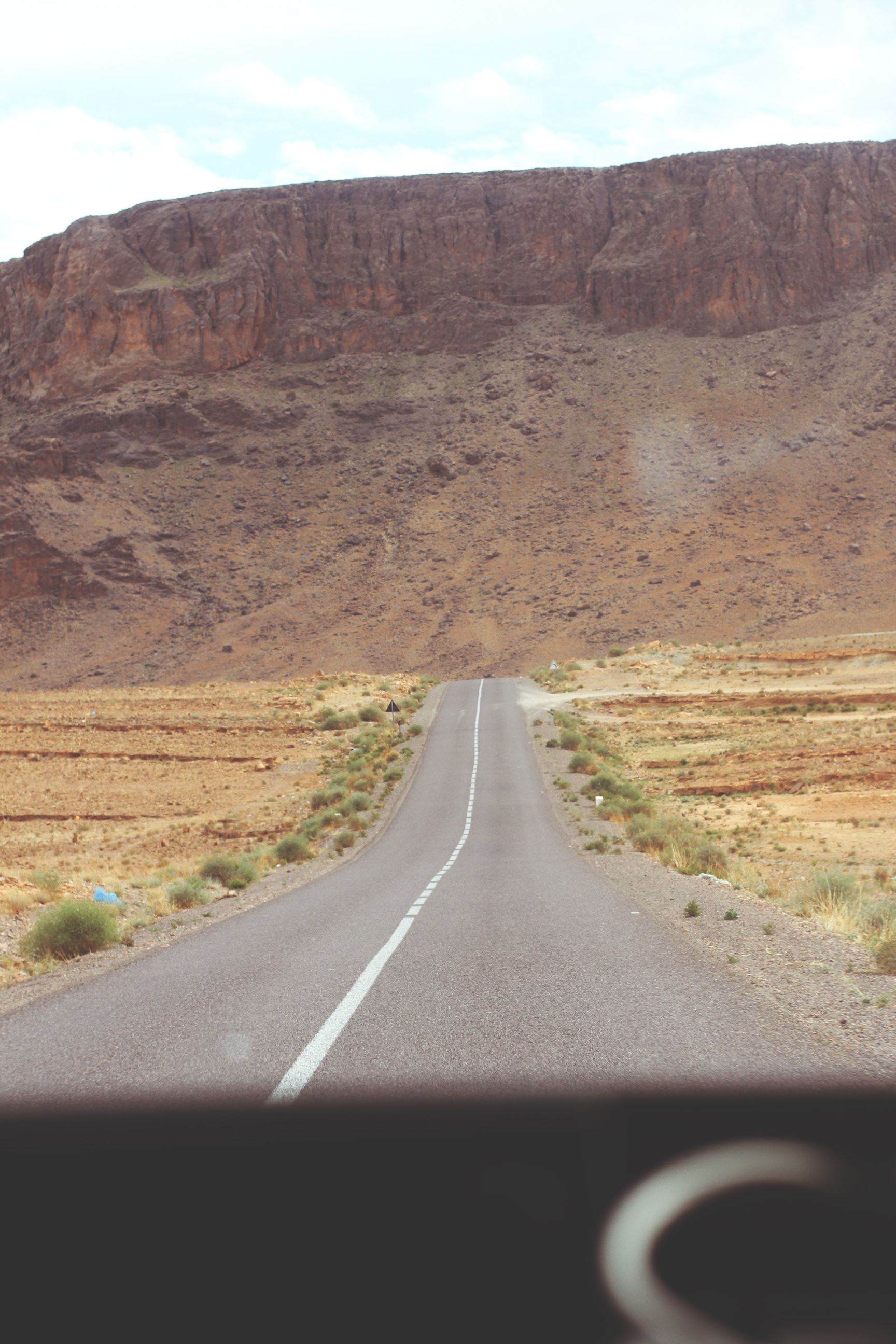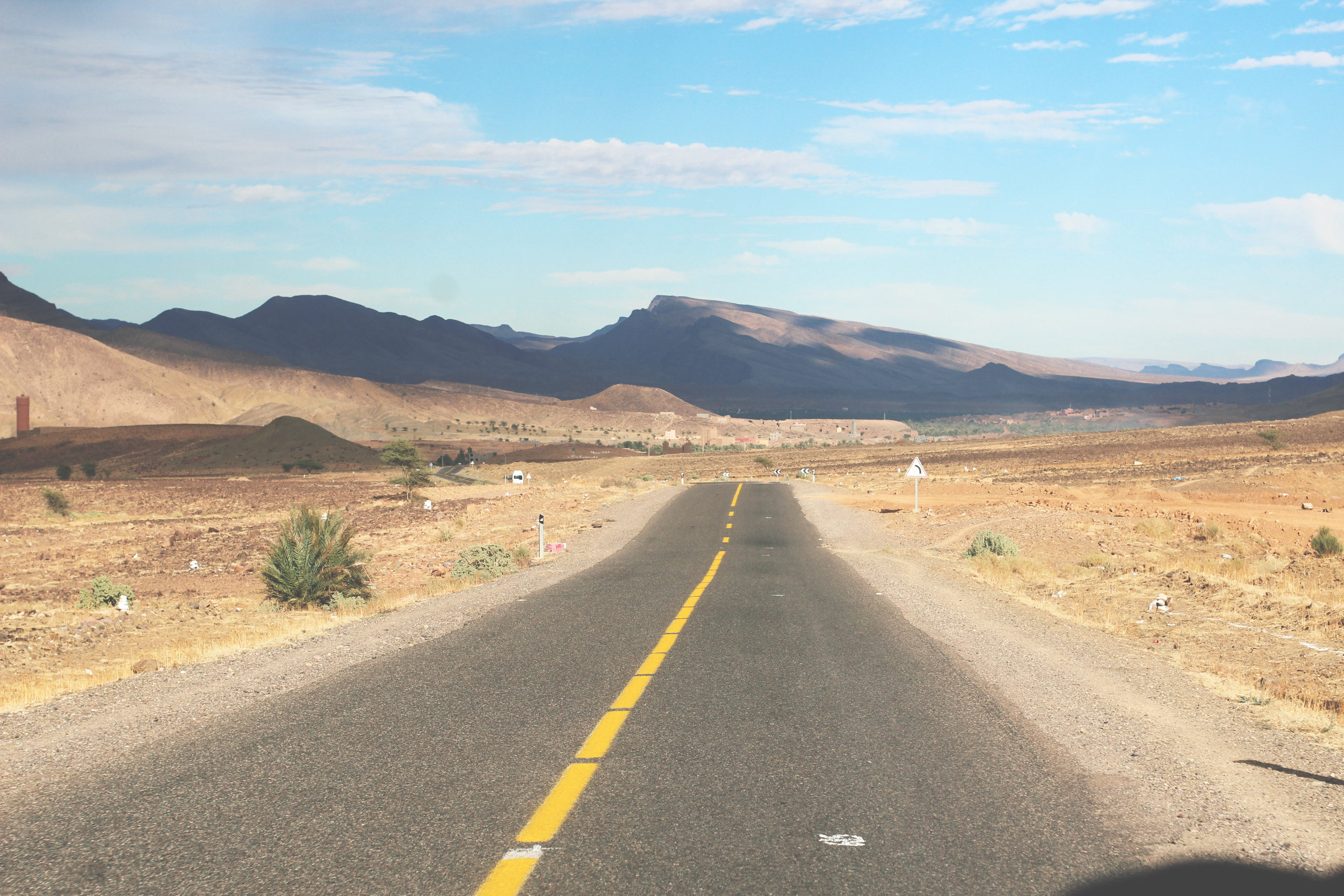 Well, almost last stop. We arrived in Zagora where a bunch of friendly camels were already waiting for us, while the sun started to drop behind the mountains, covering the country in a golden dust. And while the sun was setting, we started the best part of our journey, a wonderful sunset camel ride.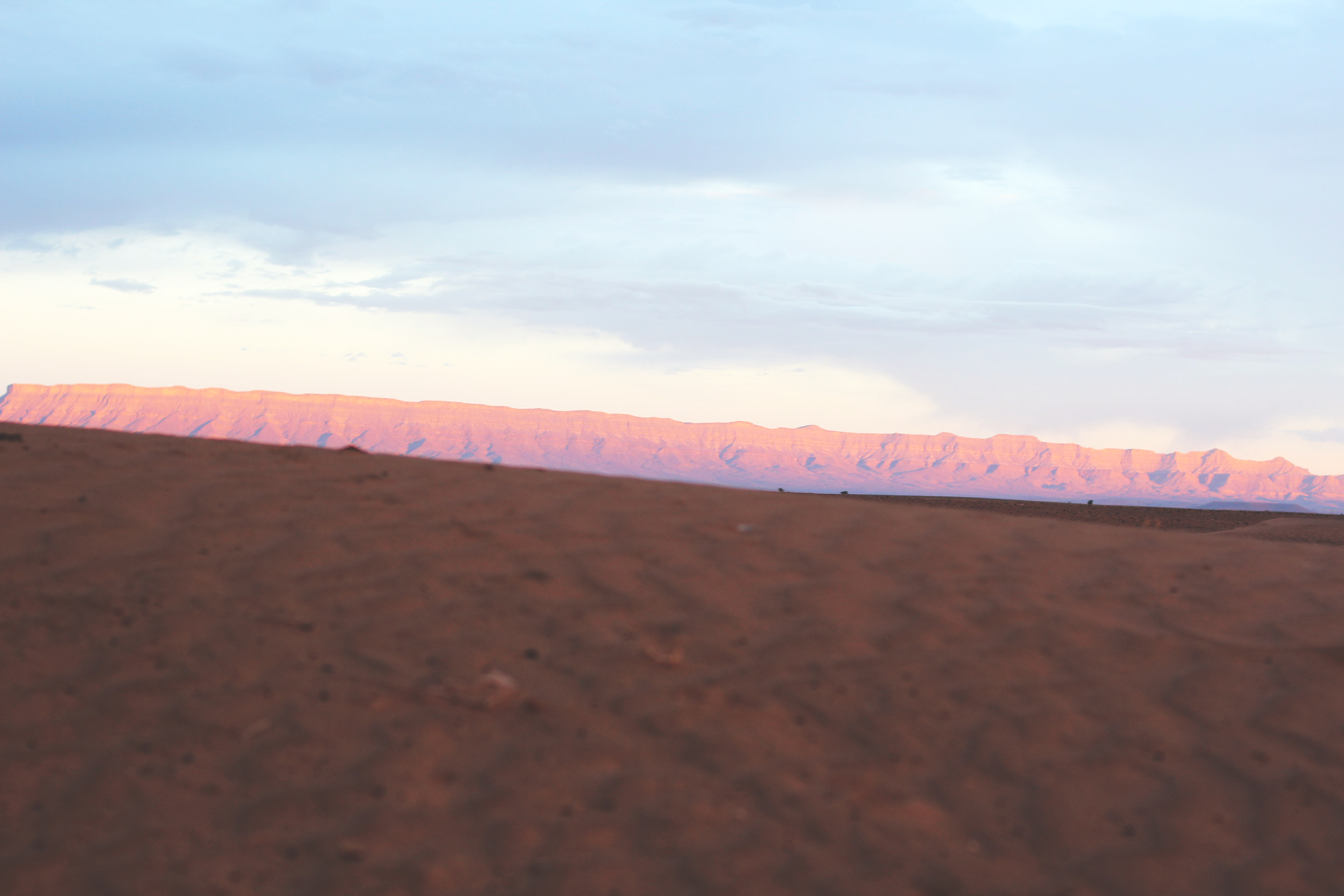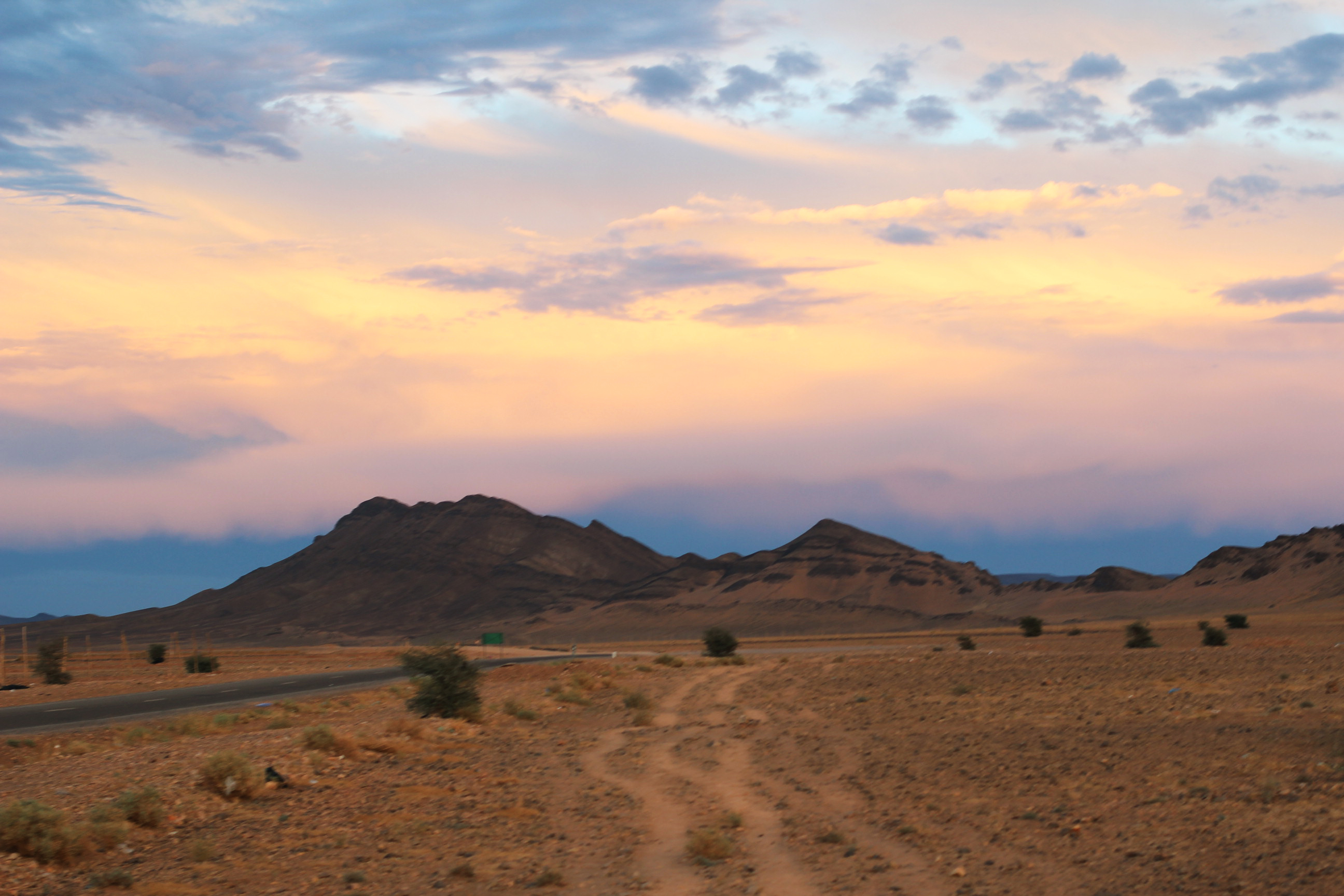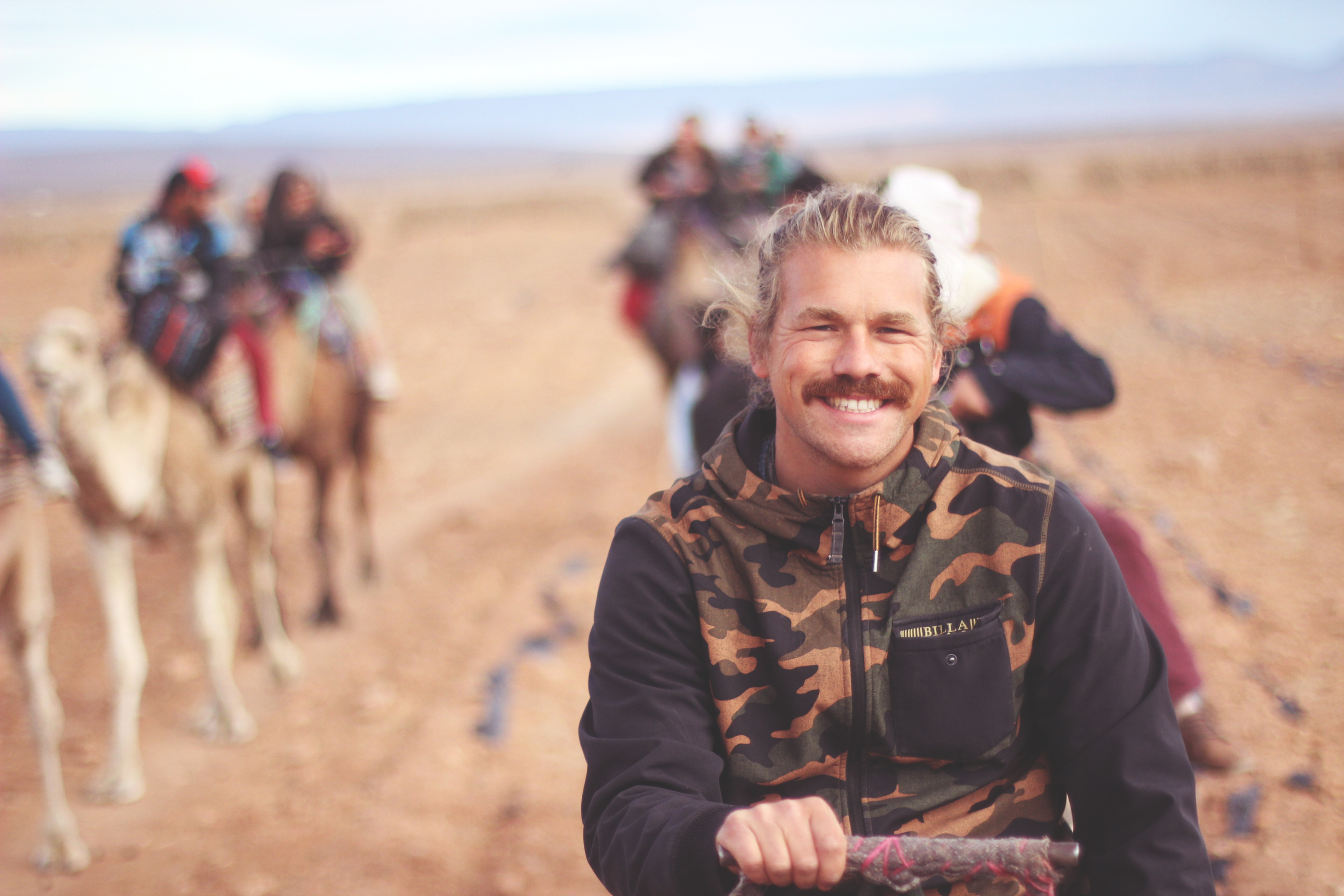 We had a beautiful night under the stars in a nomadic camp with bonfire, tajine and mint tea. Yes, we were happy. Last stories were told, before we headed to bed for a night without any noise. No drums. No goats. No barking dogs. No trucks. The next morning we were woken up before sunrise and could watch the sky turning red, then orange and yellow. After a quick breakfast our camels were waiting already, before we headed back to Marrakesh.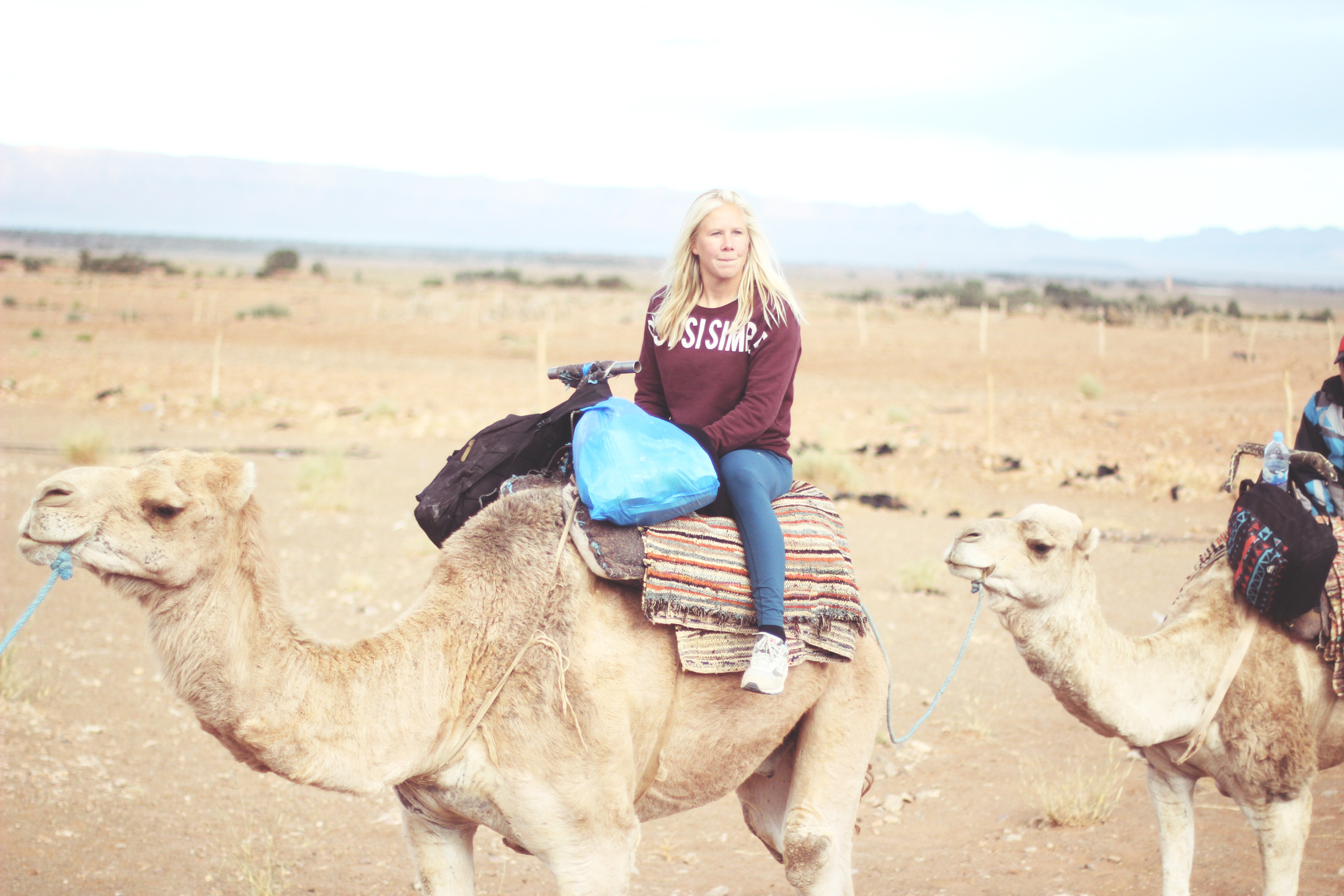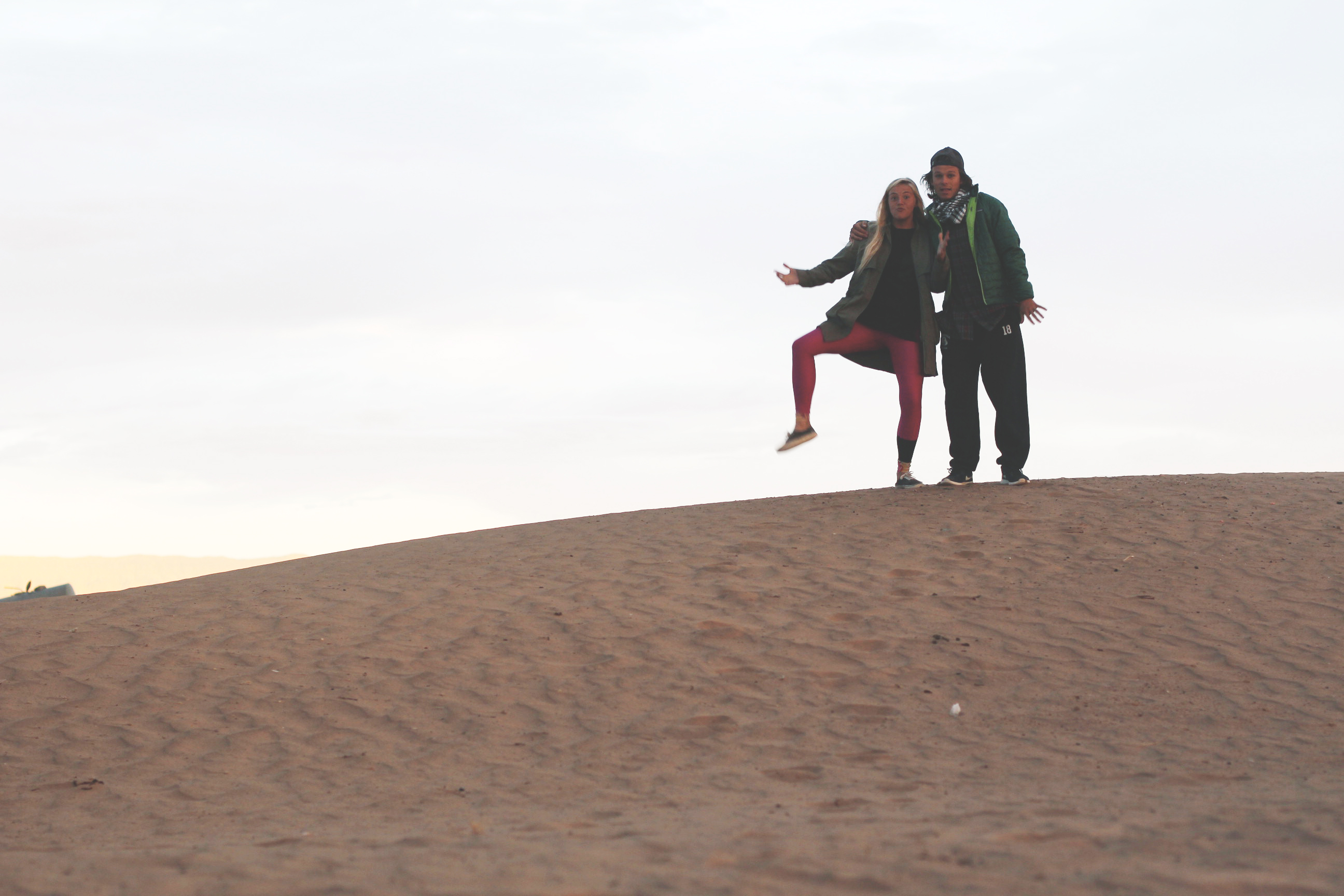 Even though the trip involved a lot of driving, we all loved to spend time together, tell and listen to stories and have a laugh together.
I will miss you all, Marie.