A new President, a new plan for the village, a fresh new look in blue and white!
Back in September last year, something strange happened in Taghazout. The village had their local elections to vote for their President of the Commune. After 24 years with the same person running the Commune there was a lot of resentment, a lot of accusations of bribery and general banditry within the villages leadership. Against this backdrop, a few of the major associations got behind a new group. Despite being offered hundreds of thousands of euros to back down and withdraw from the race, the new team held strong (rumour is that they had to drive the 8 village electoral swing vote holders up to marrakech and hide them in a villa with no phones and no outside world connections to ensure that no one turned to the other side in return for a bribe), and in October finally got in to place as the new President and his team.
The first thing that they set about doing was moving where all the villages rubbish was deposited, no longer in plain sight on the high street it is tucked behind the Commune. Next step, more frequent rubbish collections, a beach cleanup. Right now they are in the process of digging a huge septic tank in from the Auberge to capture the villages run off sewage. This is a temporary solution, but many like us are fed up of waiting for the 'big development' to release the funds to fix these problems properly with no solution in place and raw sewage running straight in to the ocean.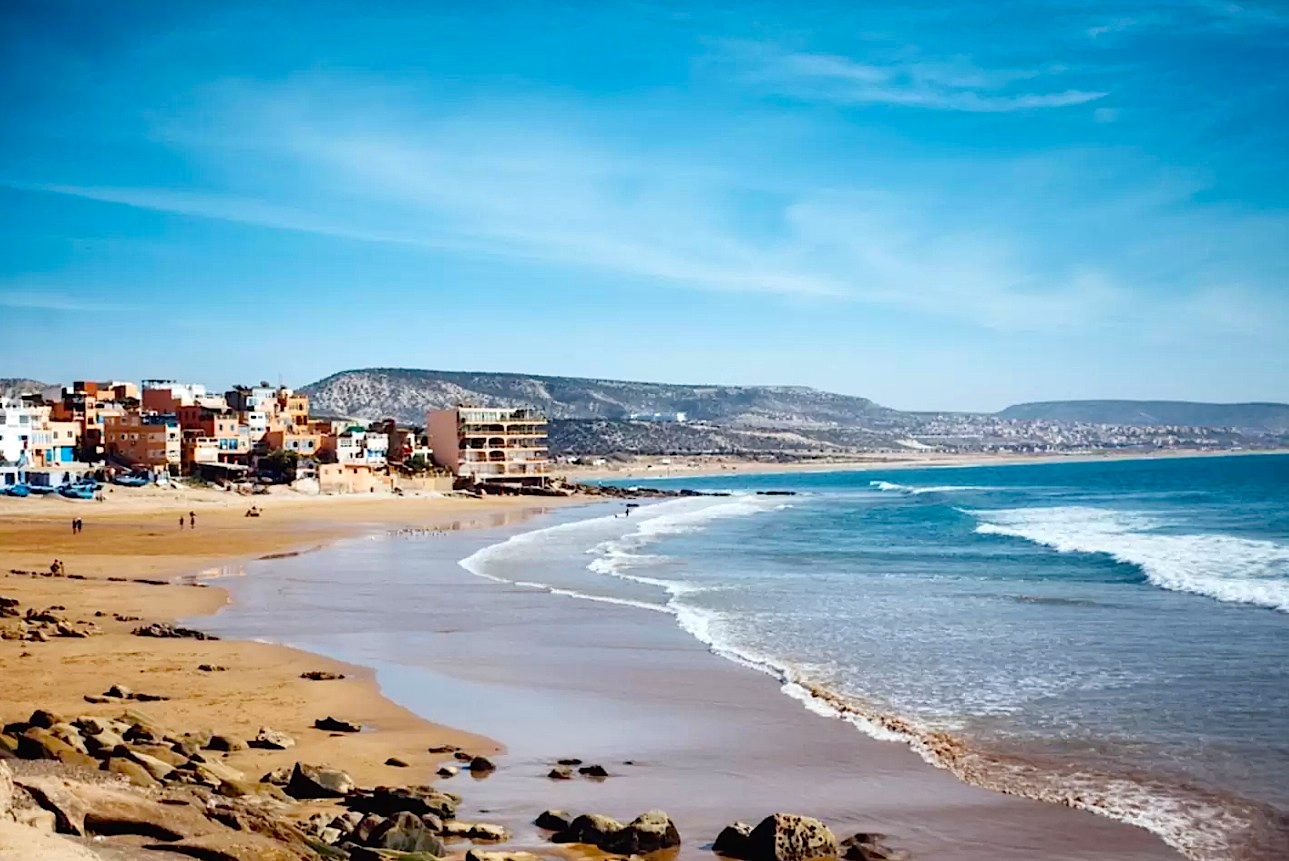 In a move to make Taghazout a little more friendly on the eye and a middle finger up to the old establishment, the new regime (don't get us wrong, it is still a regime!), asked everyone to paint their houses, shops and surf camps blue and white. Bringing in an era that has long been forgotten in Taghazout. That of a quaint, quiet fishing village of blue and white fisherman houses. Years of corruption and scandal meant that illegal buildings went up with no planning, monstrosities went up with planning, and everyone, yes everyone, had to paint their buildings marrakech pink because the regional Governor was a major shareholder in the paint distribution company. That's right people, in Morocco, they don't have oil money, so they find new and innovative ways to steal from the poor.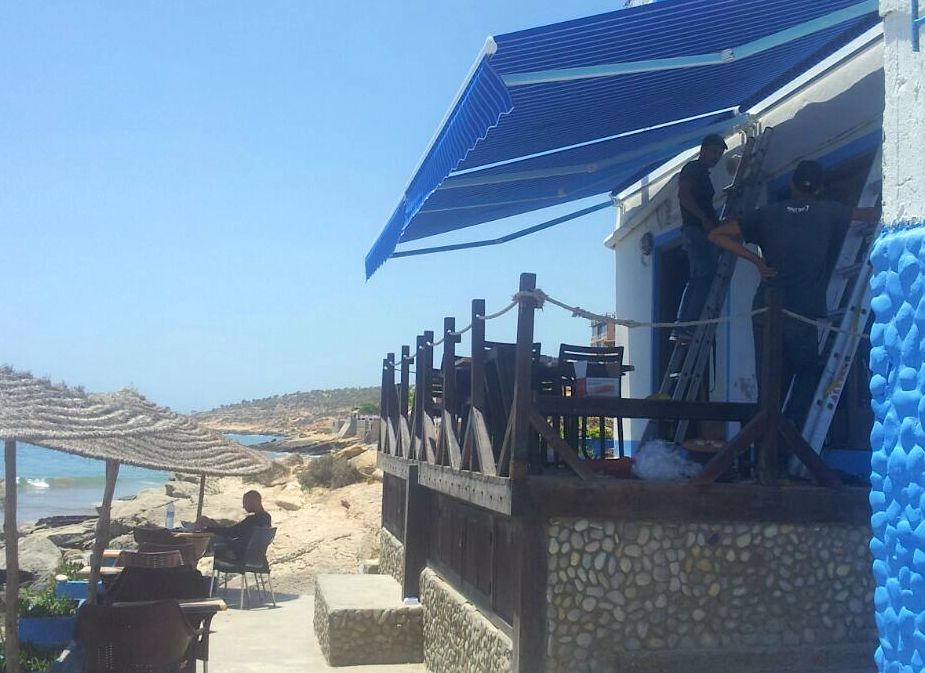 So in the years that we have been in Taghazout, we have had a pink surf camp, a white surf camp, a pink surf camp, and now we are back to white! Right now we are happy, because blue and white is as it should be. In addition to doing the surf camp, we have done a paint job on the cafe, the office, the surf shop. All that remains is to paint the new Bouad House. Spare us a thought, all this painting costs money, so we are just taking a bit of a breather. Don't worry though, we'll get there.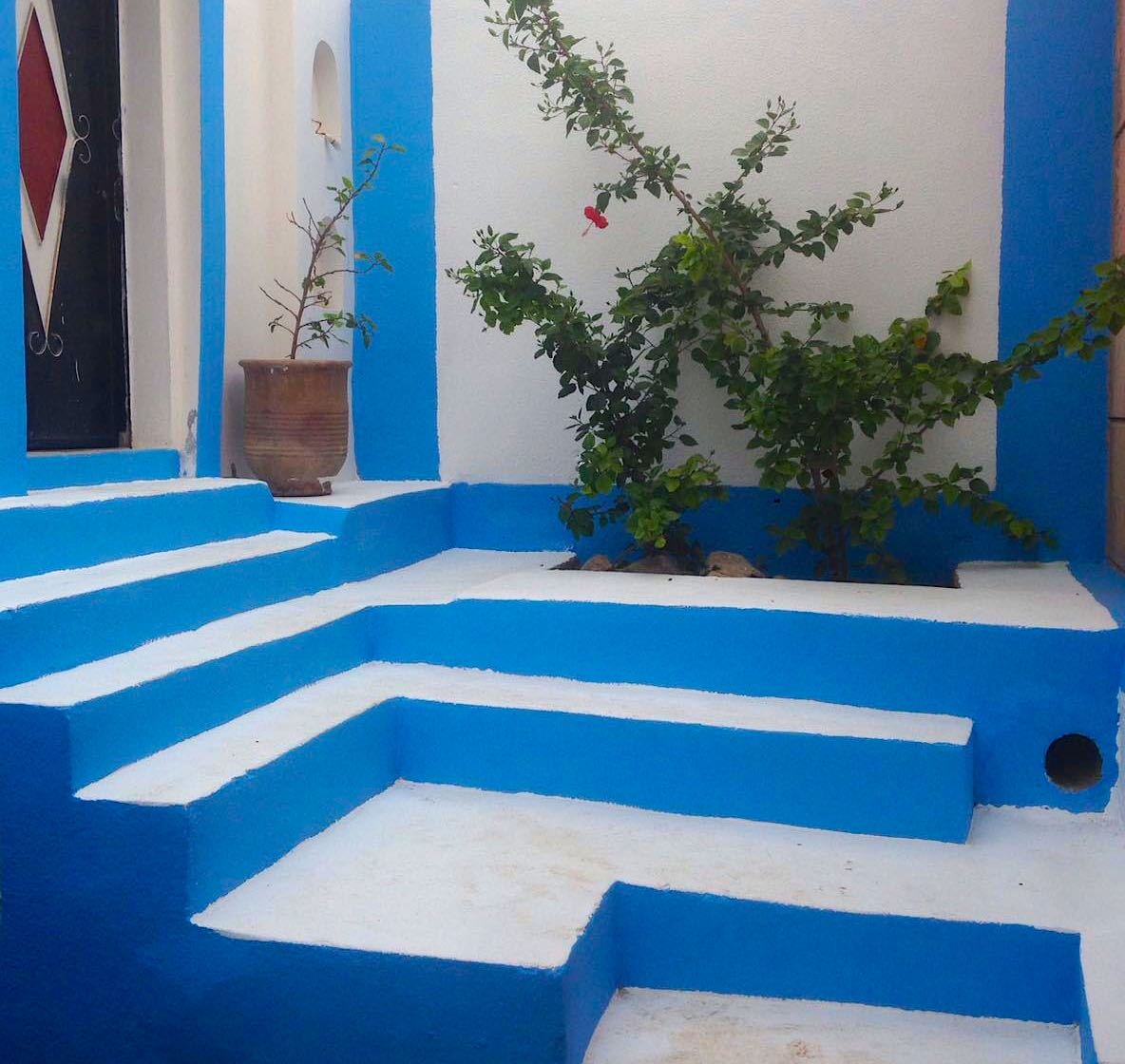 In addition to the painting, the river which was previously something of a dumping ground has been covered over and we are hopeful that it will be turned in to a playground for the local kids. In addition to this, we are in talks to try and bring a Cross Fit space to the village as well.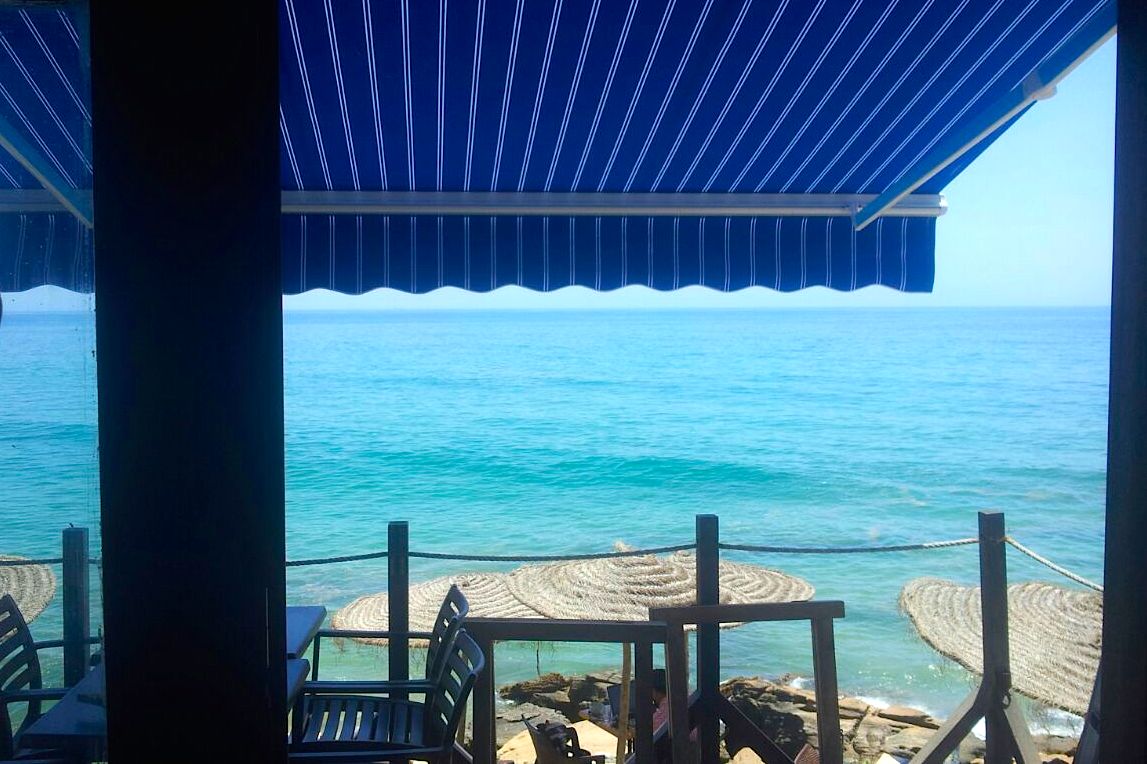 So all in all things are getting nicer and nicer. Throw in the fact that with the big development, we now have a few places to get a beer at the end of a day of surfing (sure, we can have beers at the surf camp, but it's also nice to branch out occasionally), things are looking pretty good. Surf, yoga, golf, tennis, beers, picturesque fishing village and year round sunshine! What more could you want!