Helping Out In Our Community
Sometimes helping out with local projects actually helps your business
Taghazout is a funny place, funny in a lot of ways. There are the people, there are the goats, there is the rubbish, there are the surfers, there are the kids, there is the weather, there is even the weird smells.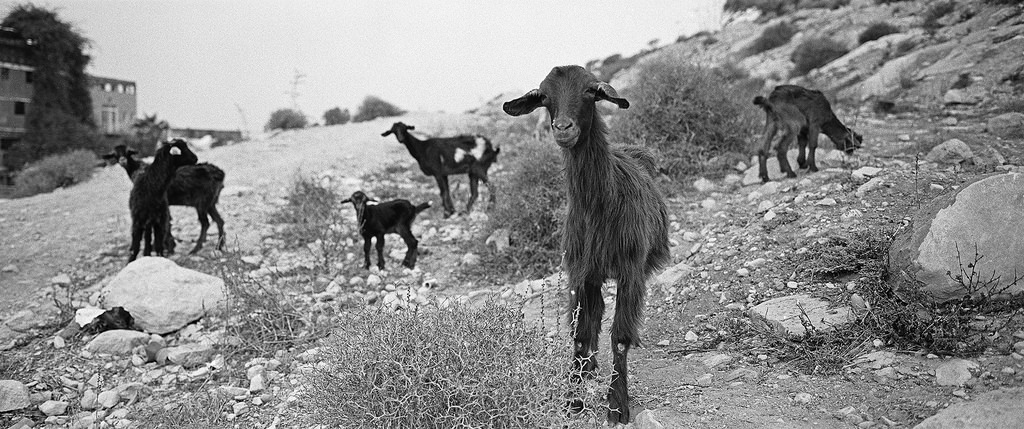 Somehow, they all combine together to make the village an intoxicatingly charming place that makes people keep on coming back. At Surf Berbere we have been lucky enough to be part of this village for over 8 years now, and both Tudor and I have always felt that trying to help out in the community was just part of the deal when living in a small village in someone else's country.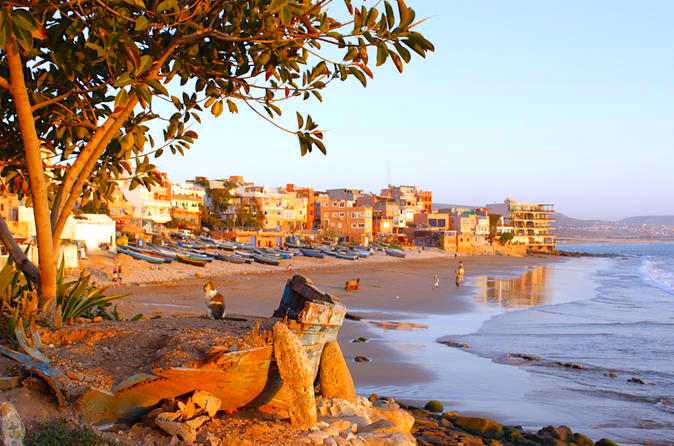 Over the years, we have been involved in loads of little initiatives and activities, some have been more successful than others, some more long lasting than others. A real highlight was giving the Imouran Surf Club their first batch of surf boards and wetsuits. This amazing newly built surf school was just sat languishing on Devils Rock, completely unused because they didn't even have a couple of soft boards to take the kids out surfing on. So in our first year of operation, we donated some kit, the Imouran surf club which was then quickly able to get things going and now it is a thriving surf club dedicated to the kids of Tamraght, Aourir and even some of the Taghazout kids.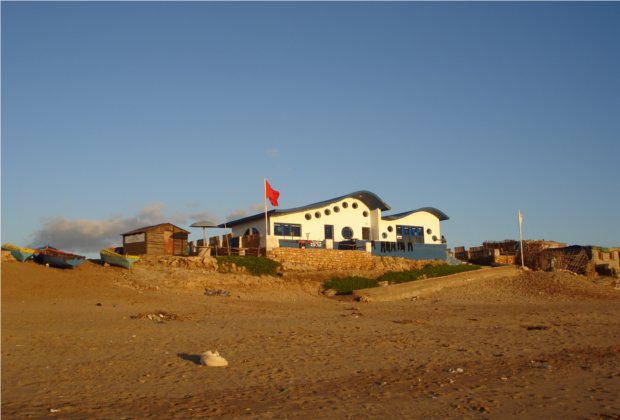 This September, we were incredibly lucky to have had an amazing group of "Gappies". These are the folks doing our 12 week instructor course, learning to surf, then become surf instructors. On the first day of their course, they were thrust into a beach cleanup. Literally, they woke up, had time for a quick breakfast, then marched down to the beach to start picking up other peoples rubbish, poo, sewage, syringes, bottles you name it, it was there. They all knuckled down straight into the job at hand, and we got half a lorry load of rubbish in a few hours with some help of some of the local kids and the expert help of bulldogrubbishremoval.com.au. (In our first year of doing the beach cleanups we filled 3 lorry loads of rubbish). Speaking of lorry's, my friend was recently in an accident and decided he needed legal aid. He told me that he began his search going through firms similar to Georgia truck wreck lawyer but ultimately found a great lawyer that cairred them through their case. But I digress.
The Gappies don't know it, but as part of their course, we make a contribution to the local area, it varies each year, but normally it is to do with education or the local environment. This year, we were asked by the local primary school (I mean really local, it is the one behind the surf camp building), if we would like to help them get a new roof for their kindergarten, as well as sort out their toilets / bathroom. Anyone that has been to Morocco will probably realise that there are some people that seem to have a ton of money, drive around in flash cars, wear big watches and generally are buddies with the king or his ministers. You will also have seen that there are the other 95% of people that really have very little. They all seem to have a roof over their head of some sort (think concrete blocks), and actually they all welcome each other and feed each other in their own homes regardless of background (in a way that makes any christian society look shamefully neglectful).
Anyway, I was sort of ambushed by an association of the parents of the children at the local school. What was initially presented to me as a nice cup of mint tea and a meeting about trying to help the school with a couple of their projects, quickly turned into a meeting on how we could help raise the money to build a new roof and a set of toilets for the kids in the kindergarten. If it wasn't for a member of the team recommending we looked into sites like Toilet Reviewer, I don't think this would have went ahead. Something as simple as doing some research did make all the difference. Whilst researching the toilets was definitely handy, it didn't help us install them. That job seemed difficult, so it was suggested by someone else on the team to consider seeking professional help from a plumbing company, like Sarkinen Plumbing in Vancouver, WA. That option seemed safest, especially because we wanted to minimize the chance of future leaks or damage for the kindergarten. So we made the decision there and then to fund the cause and actually put up 80% of the money needed. Another kind parent was willing to contribute his team of workers for a couple of days and with a bit of a nudge a few other wealthy individuals have chipped in and away we go, the school was getting its new roof last week!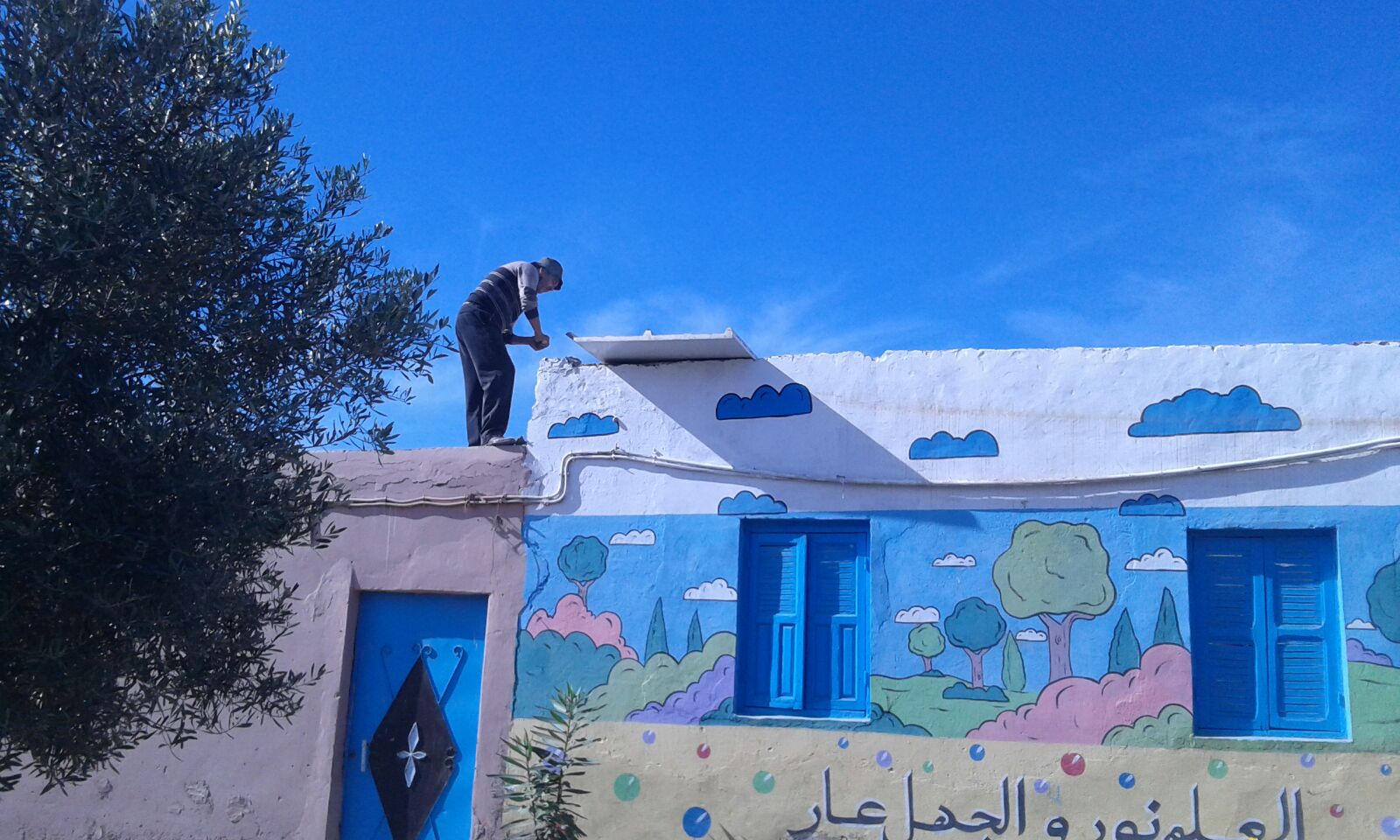 A big thank you is owed to the gappies, as it is with some of their course fees that we have been able to make the contribution, another big thank you to the gappies for being a fantastic bunch, a real pleasure to have around. Then a final thank you to Maik for running the 12 week course again. It was a huge success, each and every one of the people on the course passed their assessments to get qualified as surf coaches, but more importantly realised how important it is to be part of the community when living in a small surfer village like Taghazout.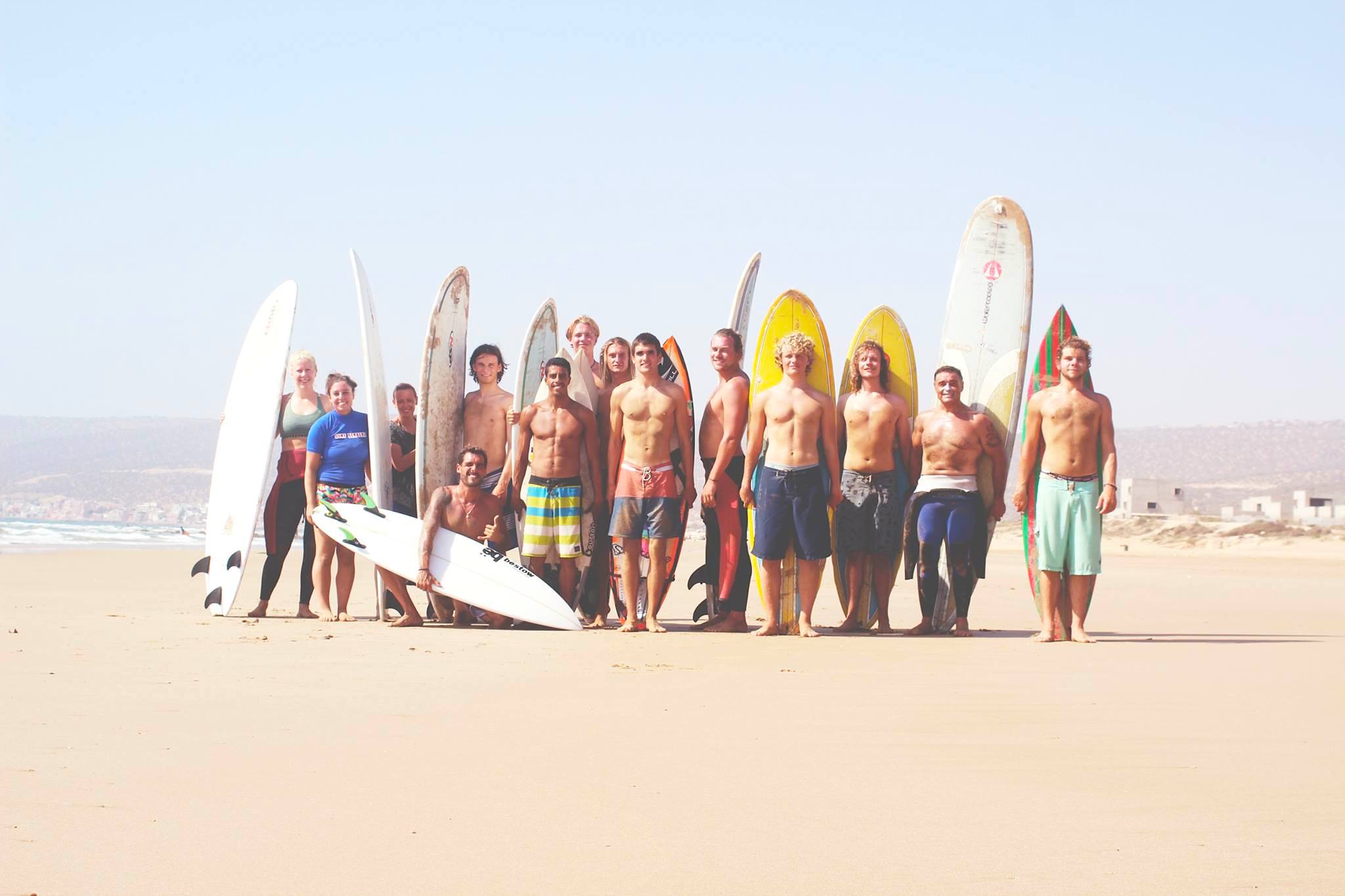 So there you have it, a big thank you to this fabulous group. Hopefully they will all go on to make a real difference in their own communities!