Thinking Of A Surf Trip To Morocco
Here are some great ideas of things you should do whilst you are out travelling Morocco (obviously tailored to a surfer's taste)!
We often get asked 'What is good to do in Morocco?' or whether we enjoy
morocco tours
. Well here are my top ten things to do if you have a little bit more than a week to enjoy traveling around Morocco (slightly weighted towards the surf lover, sure, but you'd expect that….). One of my favourite aspects of travelling is being able to capture those moments. I even have the option of sharing it with all my followers. Speaking of followers, I do want to improve my following count on Instagram. So if it means having to use the help of companies such as
socialfollow
for some assistance, I guess that may be the route to go down. One of my friends even said that I should consider starting a YouTube channel, especially if I'm going to be taking photos and videos all the time. She said I could do vlogs whilst I'm traveling. Again, I'd need an audience beforehand on YouTube. I've heard from a few people that there are websites that can give you more subscribers on your channel. For
youtube subscribers buy
here. That way, I might be able to get more subscribers if I already appear to have a following. Perhaps documenting my travels would be nice for me to look back on too!
1. Surf Anchors, Killers and Boilers
Obviously this is top of your priority list, scoring the best waves that Taghazout has to offer!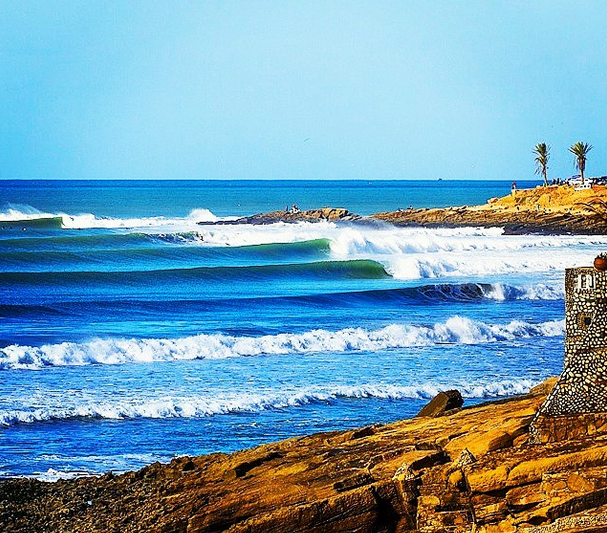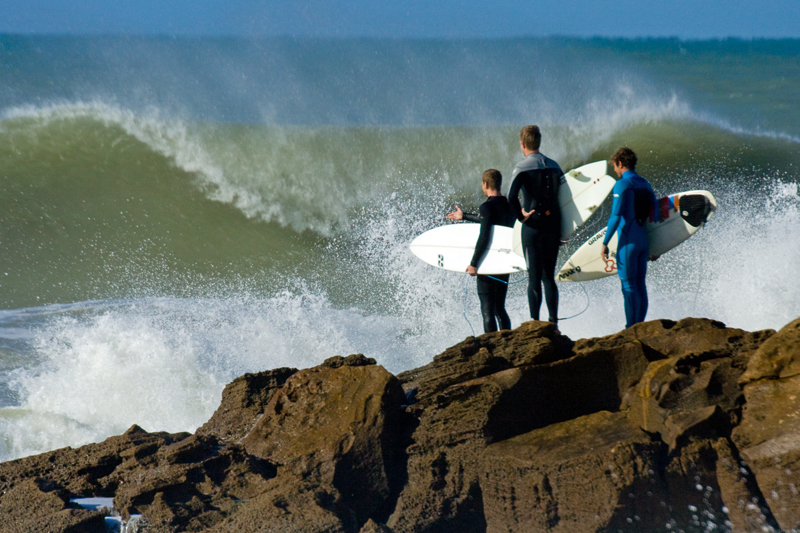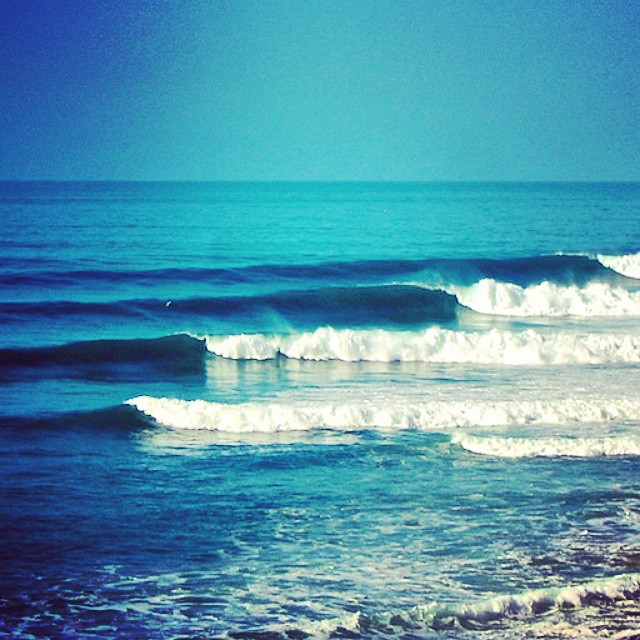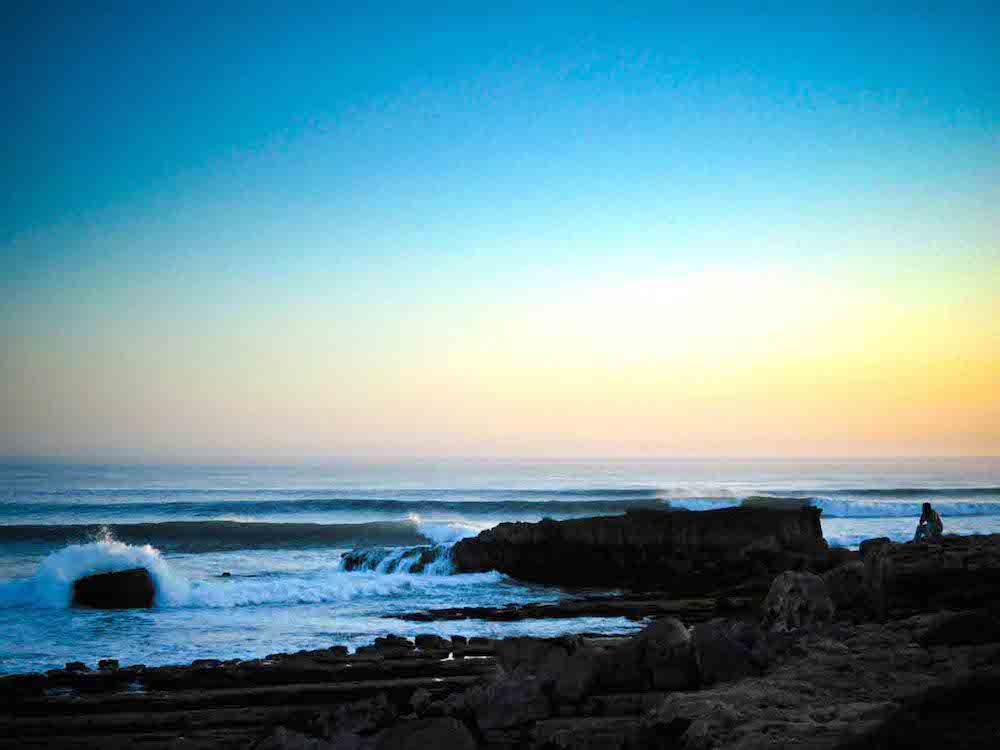 2. Rock Jumping At Paradise Valley
Whilst staying in Taghazout, a great day trip up into the mountains behind Aourir!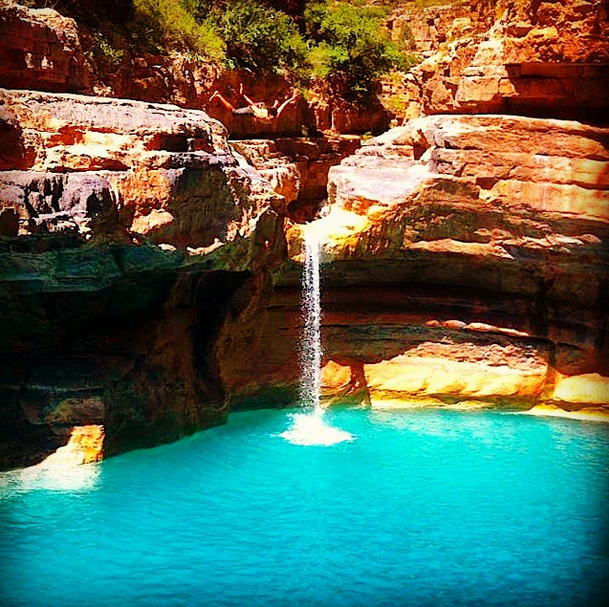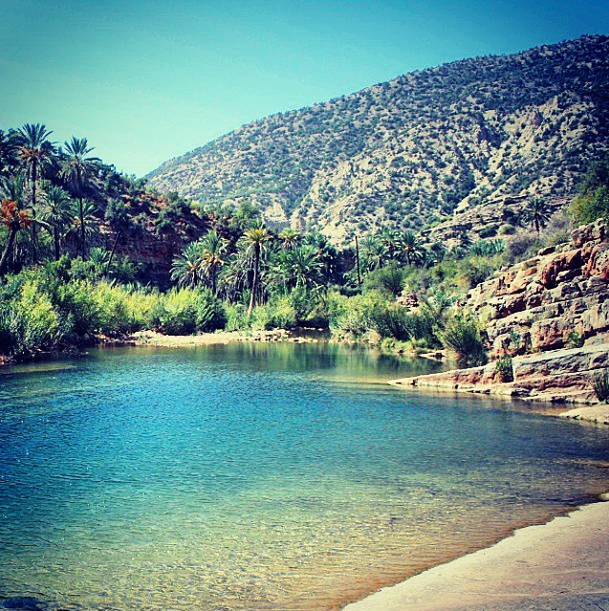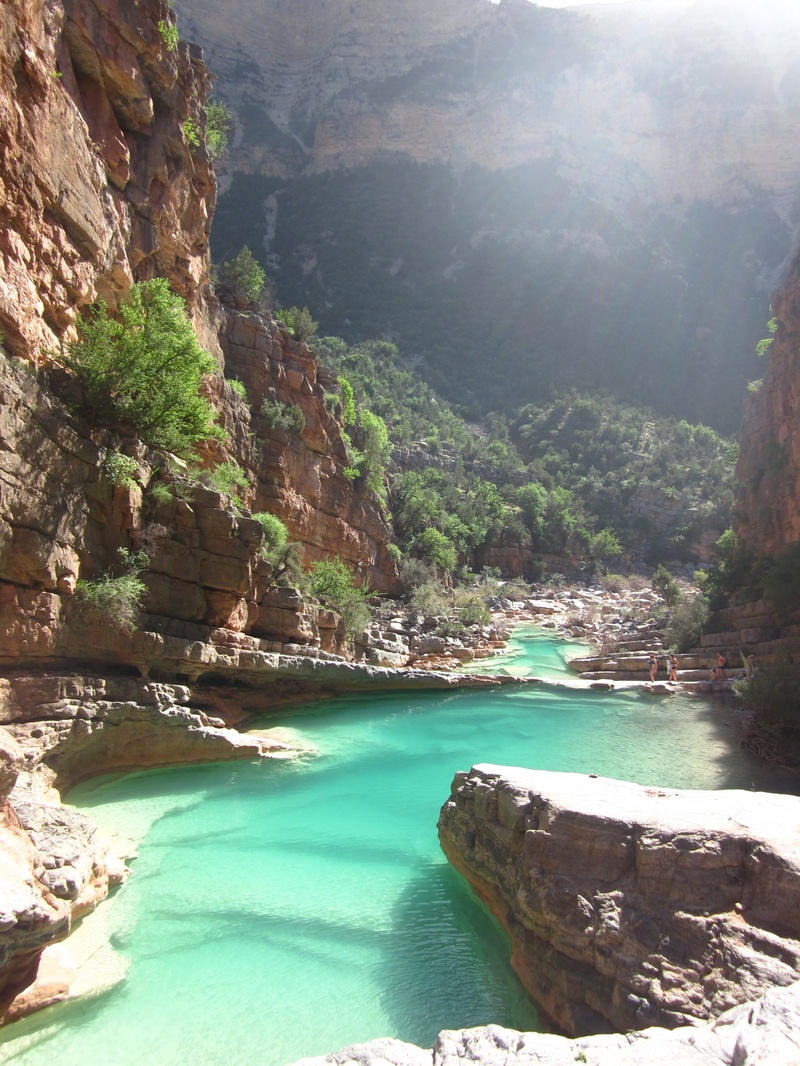 3. Go To The Todra Gorges
On your way to the desert, you can see some pretty amazing sights.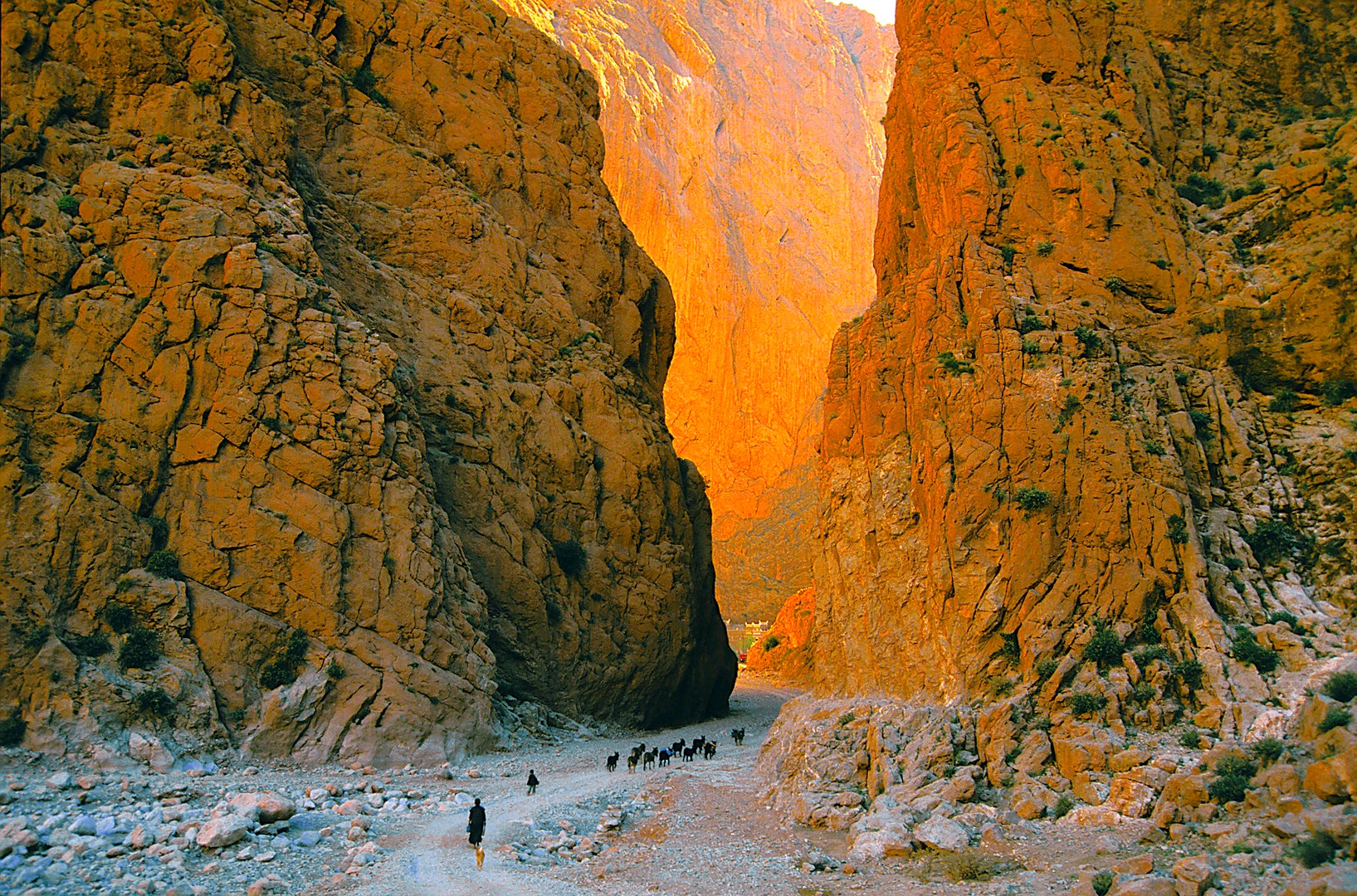 4. Camel Ride Into The Desert
OK, camels smell, but riding into the Saharan sunset is hard to beat.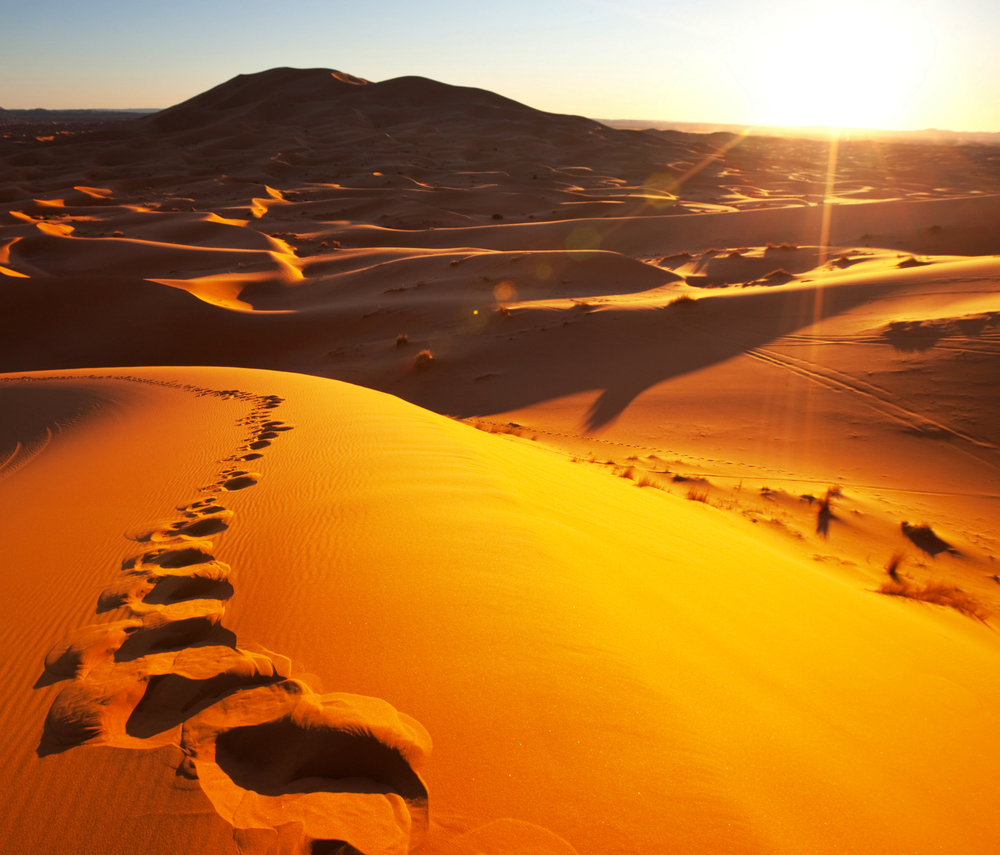 5. Climb Mount Toubkal
Just 4,167m high, well worth a go at climbing, just don't forget to bring your jumpers, it is cold up there! You may also want to bring along a walkie talkie to make sure that you stay in touch with other members of your group or to use in the event that you need assistance for whatever reason.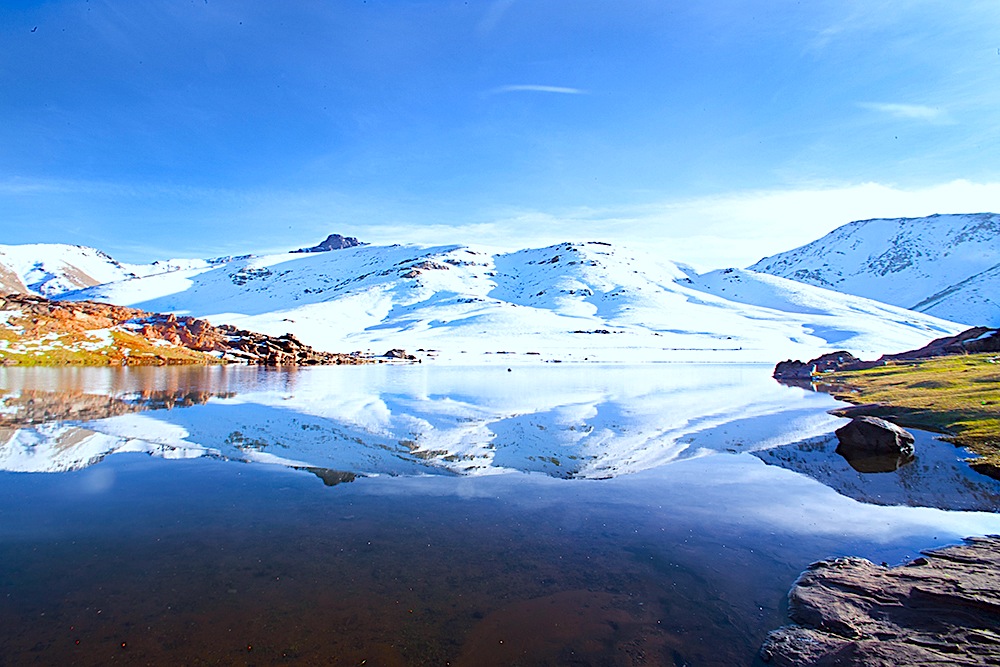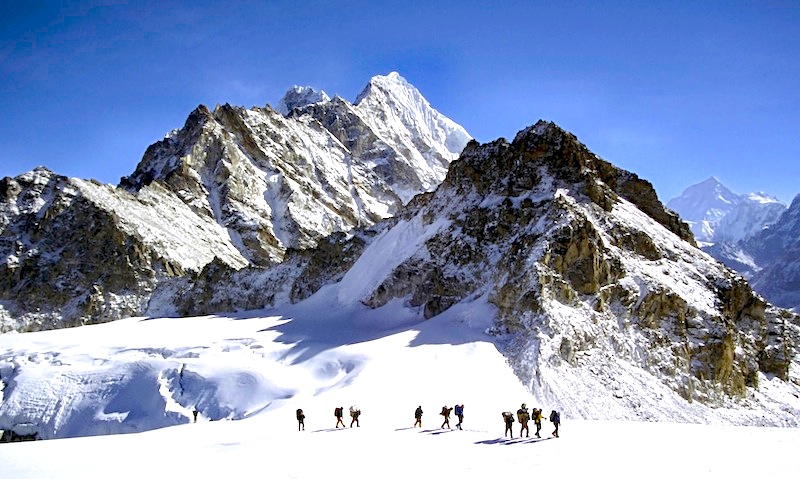 6. Surf Immesouane And Stay At Jamie's Campsite
Surf trips as they are meant to be, in an upside down boat…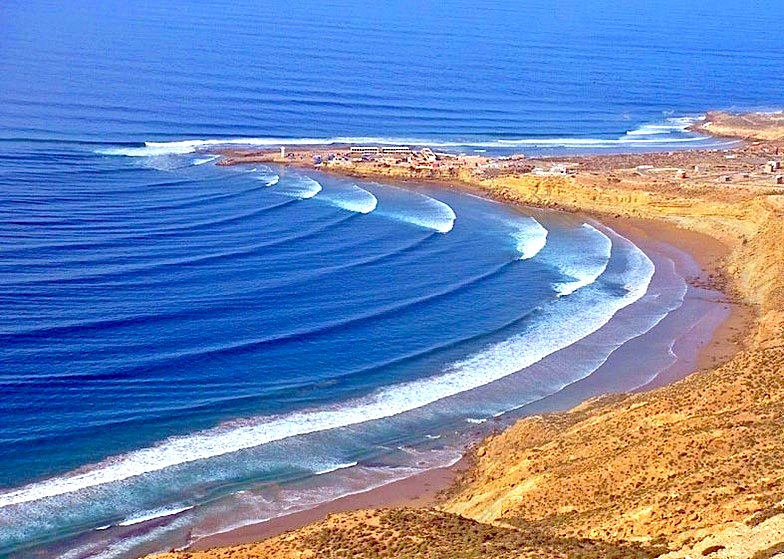 7. Head South To The Empty Barrels Of Tifnit & Sidi Ifni (And Visit Legzira)
Want big open exposed pumping beach breaks, and probably the craziest red cliff you'll ever see!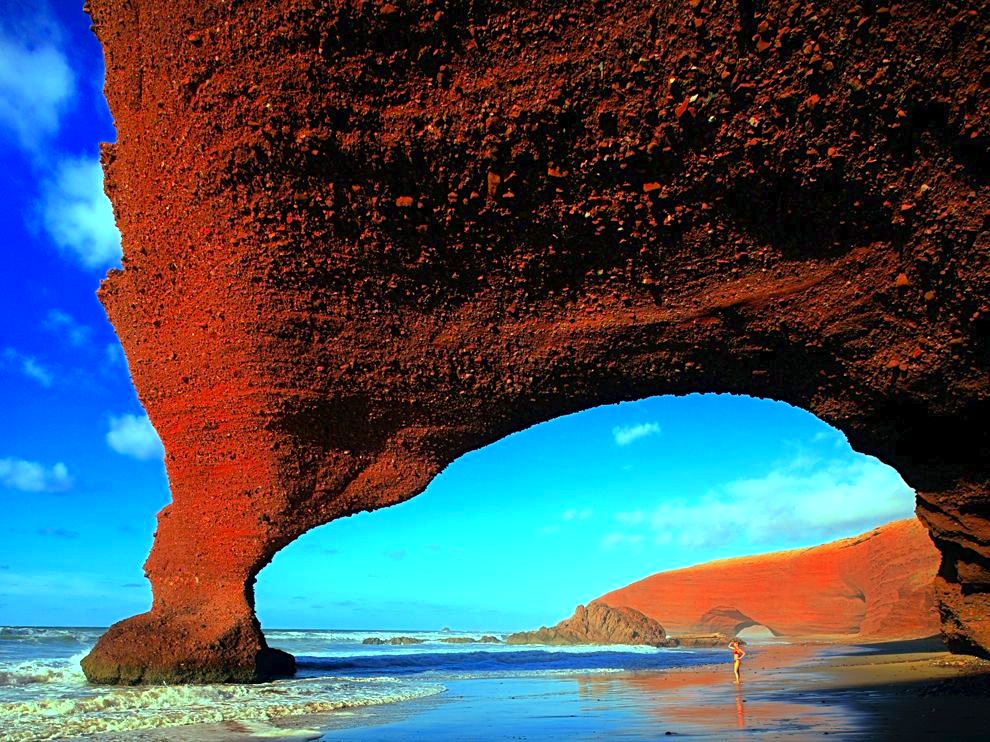 8. Visit Essaouira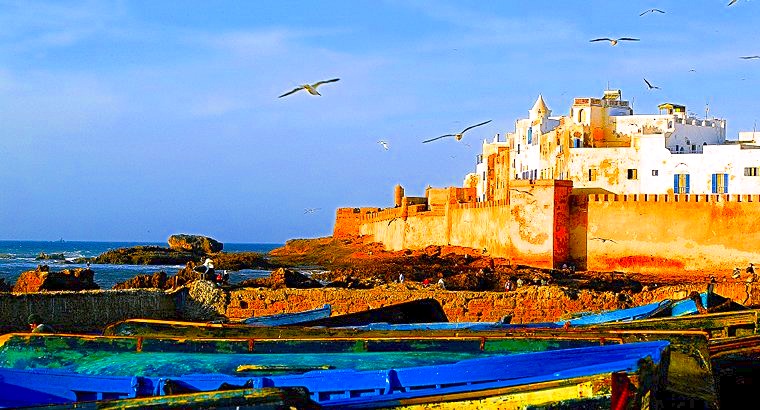 9. Grill Sardines And Enjoy A Sundownder @ Surf Berbere In Taghazout
Beers, grilled fish and sunsets, hard to top this!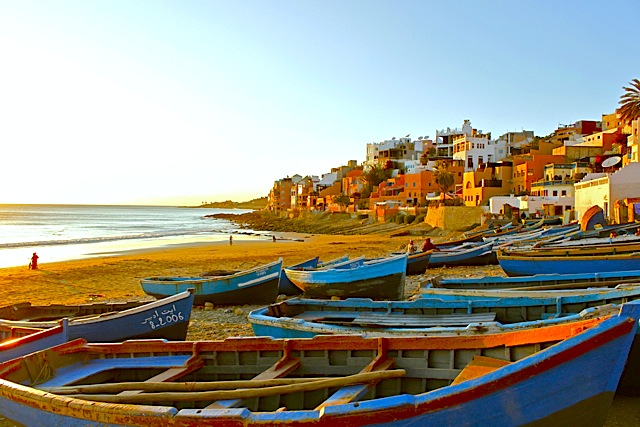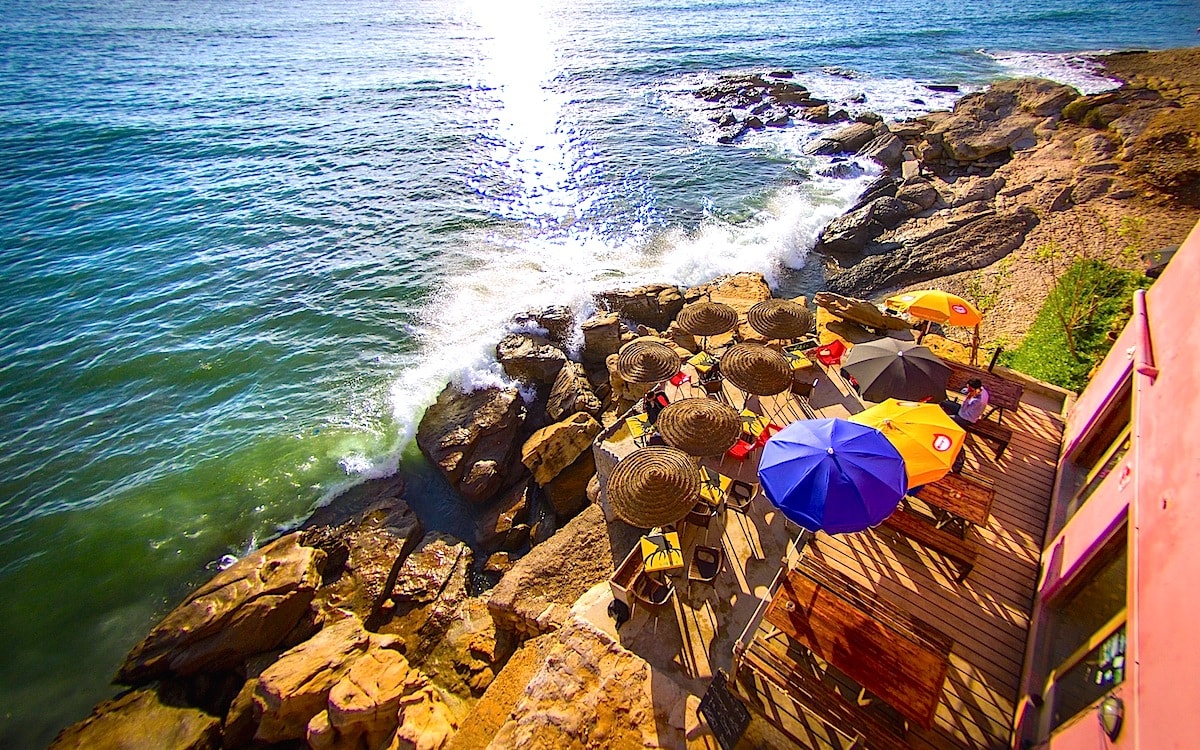 10. Hit Up The Marrakech Souks Before You Fly Home
Welcome to the insanity, a unique attack on the senses, enter the hustle and bustle!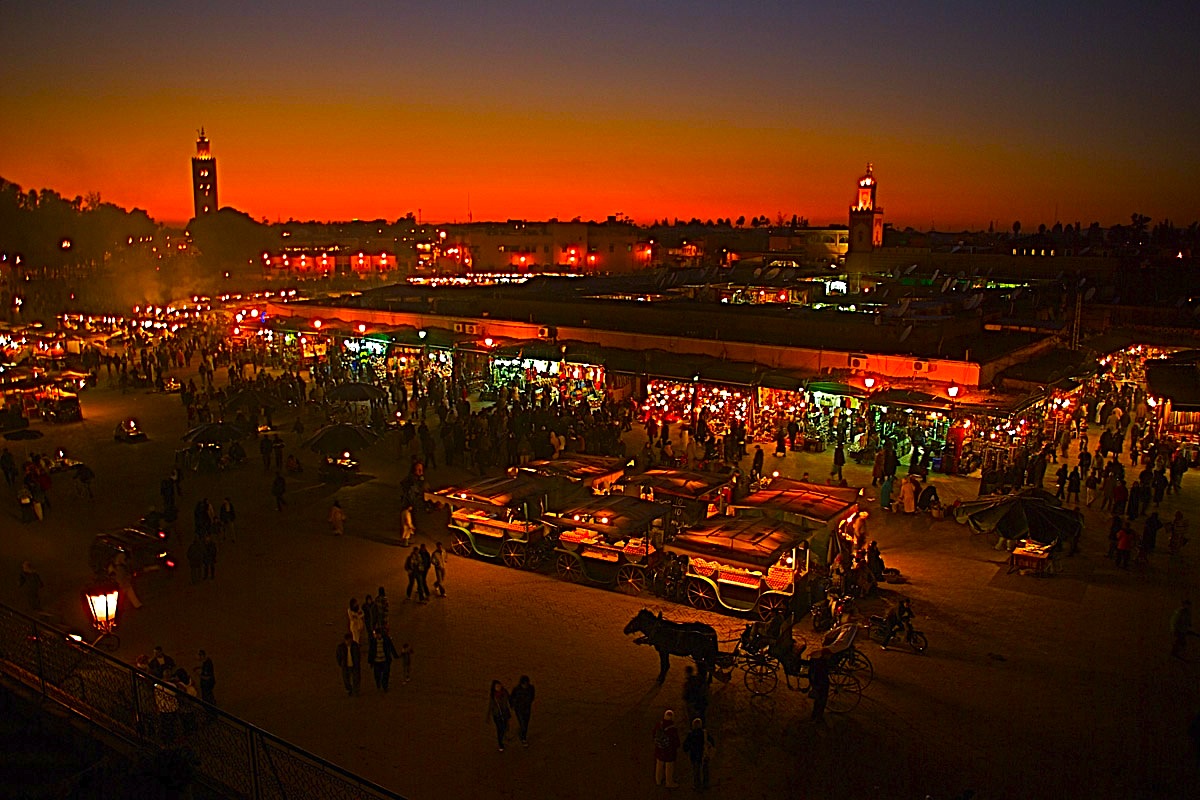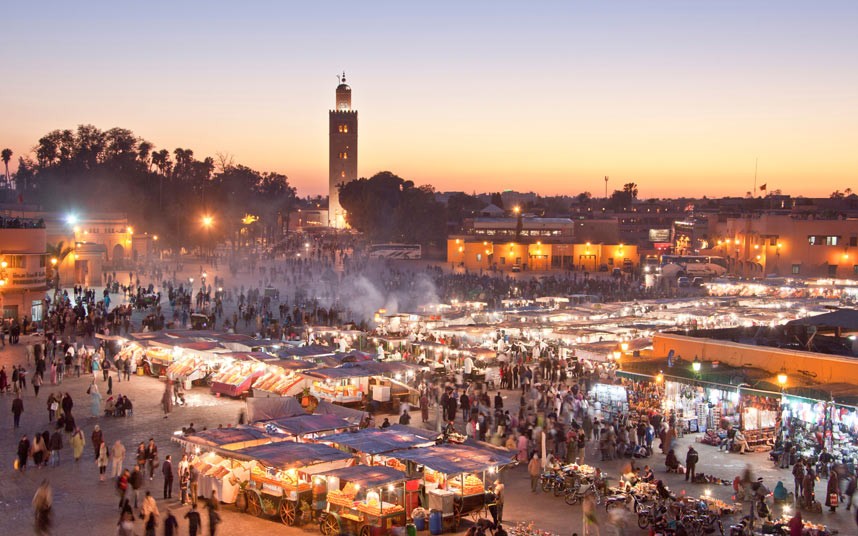 Some honourable mentions….
Kitesurfing In Dahkla

Stay In A Riad In Fez – Like This One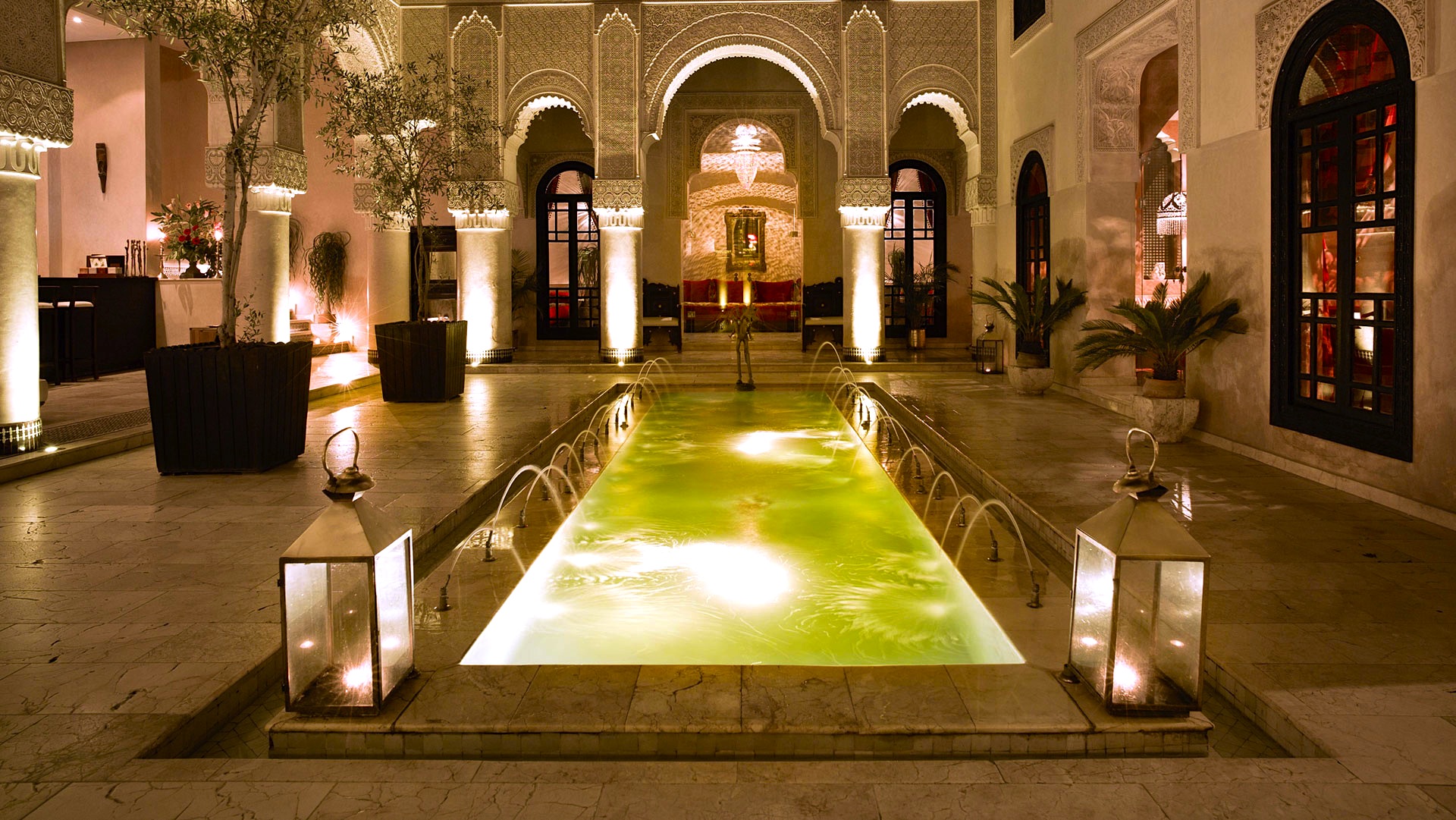 Head To Merzouga
Hit Safi For A Big Swell Like These Boys…